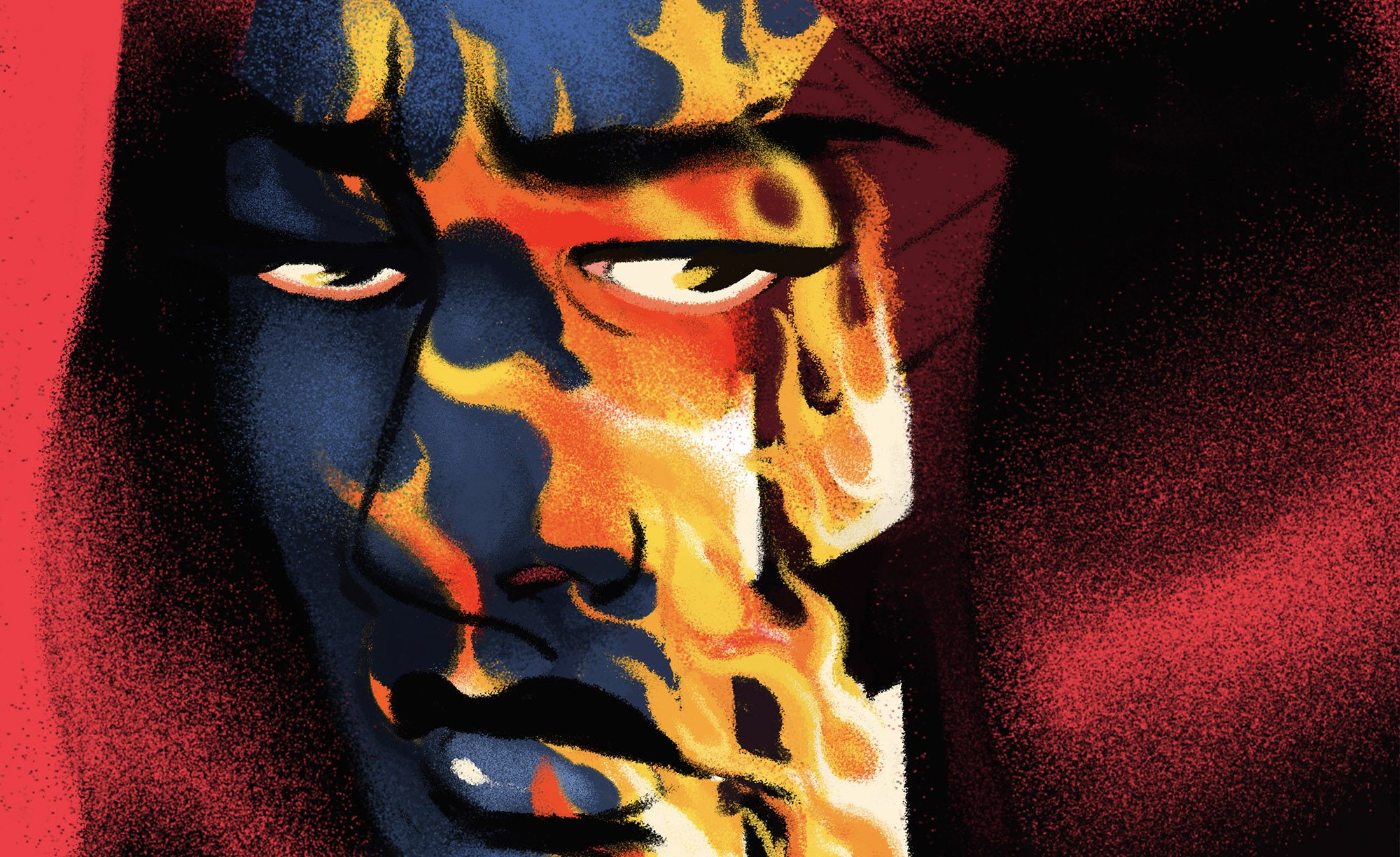 Sifting through Tara Anand's work, it's impossible to miss the tigers that take centre stage in her illustrations. Black, or often electric blue stripes shimmer across their skin as they quietly watch sunsets, take a nap or stroll past a busy crossing, bringing traffic to a standstill. Ask the SVA student about the recurring themes in her work, and she's quick to point out, "feminism, pessimism and tigers". While her passion for working with female-driven narratives stem from an interest in highlighting stories that challenge tired, patriarchal notions, her penchant for tigers are often a nod to deeper, and more emotional ideas.

"Recently, I've been quite anxious about the mess we've gotten ourselves into with the environment, how far we are from nature now and how completely at its mercy," says Tara. "Anxieties about zoonotic viruses bringing the world to a standstill, deadly floods and unprecedented storms all find their way into my drawings as overwhelmingly giant tigers looming over humans and their surroundings."

Growing up, Tara's creative interests were sharpened by her mother – an artist, who introduced Tara to art history quite early on – and her vast collection of illustrated books. From the traditional illustrations by Sheilah Beckett, the more experimental styles of the children's books by Tulika, an independent publishing house based in Chennai, to graphic novels and comics by Jillian Tamaki, Emma Rios and Wes Craig, Tara drew a diverse range of inspirations, each of which informed her illustrative voice.

The impact of her work is felt equally in the thick, gooey strokes that punctuate her illustrations and the immediacy of the subjects Tara chooses to engage with. In a career-first, she recently created an illustration for an article by The New Yorker titled 'The Stranded Babies of the Coronavirus Disaster'. Equally moving is a set of illustrations created for the 'My First Period' campaign by Canadian organisation Grace and Nelly, where Tara artworks visualised the narratives of girls from rural Zimbabwe about their experiences with menstrual health. And earlier this year, Tara created a poster to support the anti-NRC and CAA protests that echoed across India and released them as assets ready to be downloaded and carried to the streets by protestors. "We're living in an increasingly unfair and hostile world, and my work often taps into the strangeness of living here," she says.

The maturity of her work reflects not only in her ideas but also in her approach to the craft itself. Not caught up with finding an illustrative style and calling it her own, Tara instead focuses on pushing the qualities of each medium she works with. "I love to work with oils and use it to explore work that is laboured and realistic, as well as really globby and textured," says Tara. "At the same time, I've always been drawn to inks. So my voice tends to live between these two universes."

As Tara prepares to return to her next semester at college, she's already busy working on a children's book about conservation, while also finishing up a project about 15 Indian women who were part of the constituent assembly at the country's inception. The important, stirring stories Tara chooses to tell will keep us coming back, to follow where she takes her work next.