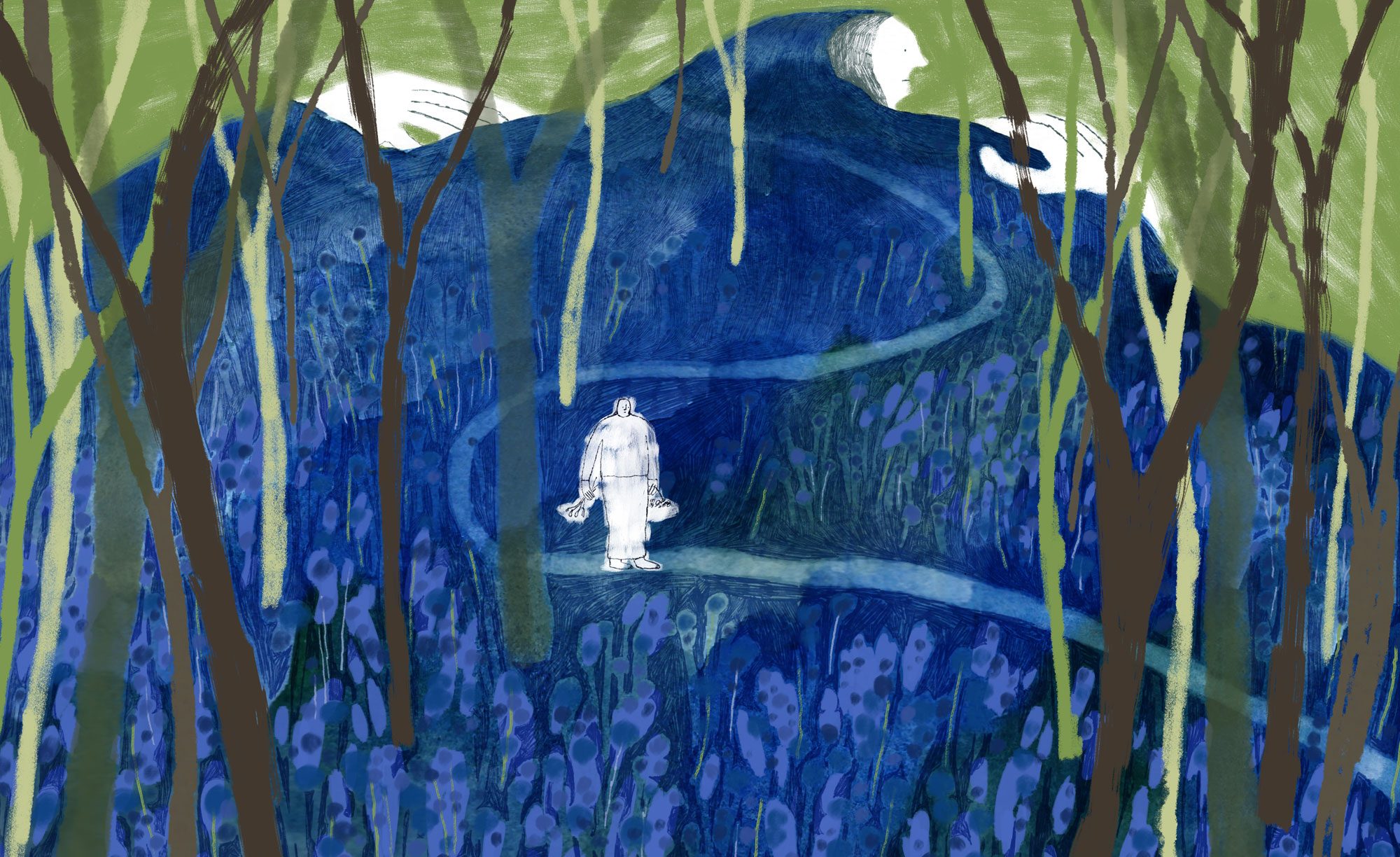 Olivia McEwan-Hill draws with feeling, bright spirit, and sensitivity of the world around her. She tells us, that "joy is a big part of my practice, I feel most creative when I'm happiest after a really long walk, a swim in the sea or a great catch up with friends". It's this connection to her environment and experiences that Olivia brings into play as she begins to draw. Her drawings capture and evoke many of the emotions we feel being human; particularly highlighting the interactions and interconnections between people and place. These are illustrations you may see yourself in or wish to be in amongst the vivid scenes.
The narrative is the foundation for Olivia's illustrations, where she builds and shapes a particular story for us to take our own from. "Creating a narrative is a key part of my work, sometimes this is a clear story but other times I think it is more interesting for the viewer to be able to create their own meaning from my drawings", she discloses. Olivia tells us with each drawing, she seeks it to have "intention and authenticity, this could be a quick thought or emotion or a more poignant message". As well as narrative and meaning — colour hugely influences her illustrations — taking photographs of her daily encounters and using them like colour swatches. "I'll often take photographs of experiences and colour pick from these when sketching to create the same atmosphere", Olivia explains.
Olivia is originally from Worcester but, is currently based in Leeds as she has just completed her BA degree on the Illustration course at Leeds Arts University. For her final project at university, she created a fake cult, to explore what she believes to be valuable but, through an imagined utopian community. As a rather abstract concept, it was this unusual nature of the project that interested and enthused Olivia to keep creating. "This project explored journeys, the three stages of life, and how we move through them. I wrote a creation story and illustrated a 140 x 200 cm quilt to tell my story through symbols and icons", she explains to us. Telling stories is how Olivia channels her passion, joy, and truths into her drawings to share with others.
Olivia is keen to find new opportunities for collaboration and tells us, "I'm open to lots of new projects and I'm excited to continue evolving my creative voice". As Olivia moves from student to graduate, we"ll look forward to seeing what inspires her next and how her narratives take new directions.