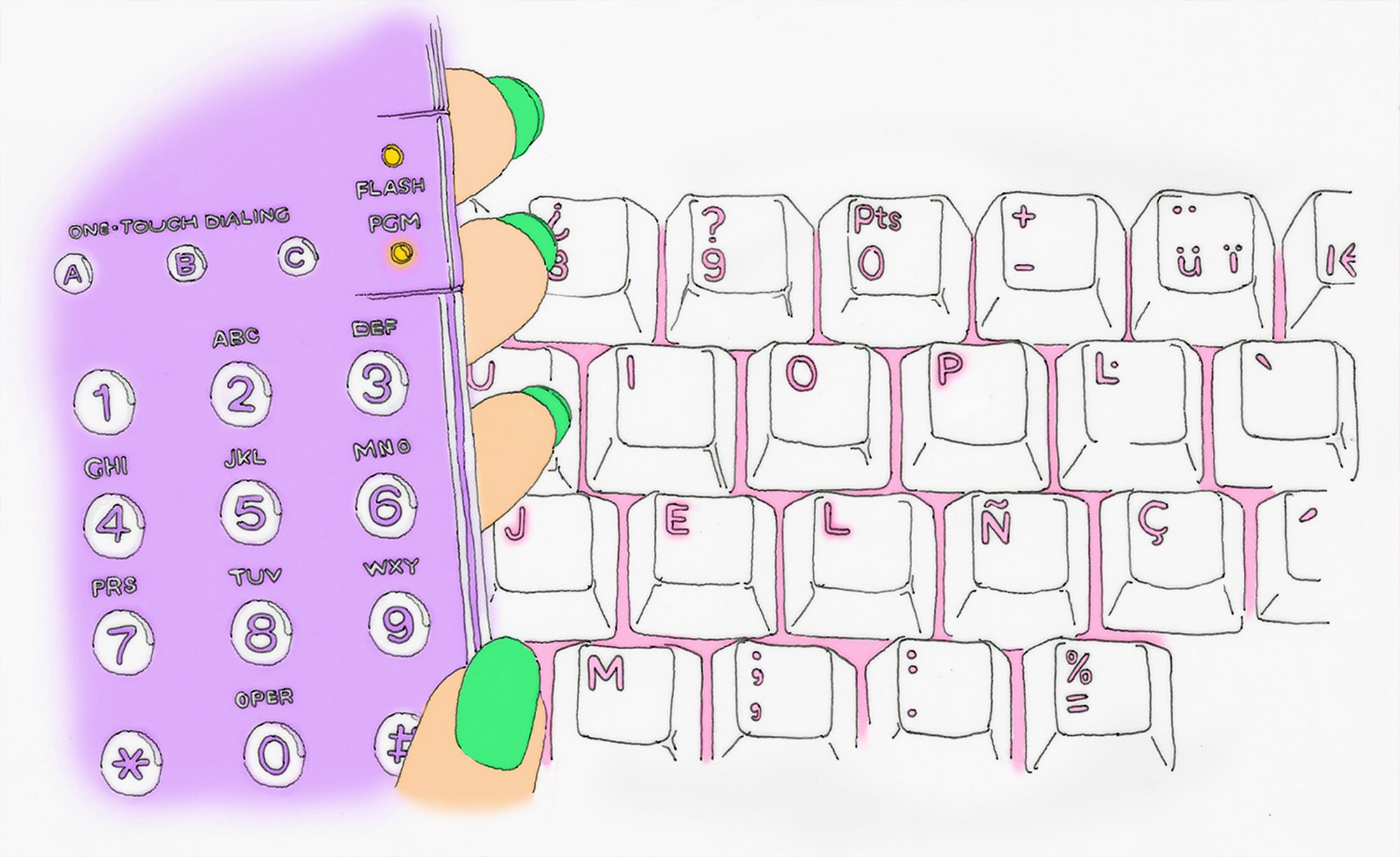 When Aina Fontich's illustrations appeared into our inbox, the neon-filled, hyperreal scenes grabbed our attention instantly. Often amusing and always exploding with colour, her work is the perfect antidote to the dark days and long nights here in the UK as we head deep into winter.
Aina's path to where she is now wasn't the most straight forward. "Drawing has been part of my life since I was little… but when it came time to choose a career, I was skeptical about being able to work at the creative industry," she reflects. Unsure about how she could make a living from her creativity, Aina began to pursue a career in translation. However, soon realising that it wasn't for her, she quit after three months and, listening to her gut, embarked on a degree in visual communication at EINA University Centre for Design and Art of Barcelona. It wasn't until an exchange year abroad at Duncan of Jordanstone College of Art & Design (DJCAD) in Dundee, however, that Aina rediscovered her talent for expressing ideas through illustration.
Aina's time at DJCAD was vital not only in reconnecting her with illustration but also in enabling her to find a distinct and playful voice within the discipline . "Studying in a different art school where the projects and methods are different, makes your brain … work in new and unexpected directions," Aina reminisces. "The freedom I had there … helped me to start building my own style which now evolves with every new piece I make." The effect that this explorative environment had on Aina's practice is evident in the boldness and confidence of the work she makes, the key takeaway from her experience — "let your imagination go as far as you want" — writ large across these vibrant and wonderfully strange illustrations.
Aina's pieces are like windows into her unique way of seeing the world. "My work is my voice, my way of exposing the world and everything that surrounds me," she muses. Always searching for opportunities to turn the seemingly normal on its head, Aina tries to "depict mundane situations and simple topics with a curious, absurd and humorous look." To create these worlds that feel simultaneously unfamiliar and reminiscent of our own, Aina takes elements from the past and present, reality and television, mythology and popular culture, and then mixes "everything … together with vivid colour palettes and a touch of humour."
As she completes her visual communication degree in Barcelona, Aina is looking to take the playful inhibition she developed around illustration to other areas of her practice. We can't wait to see how this pans out as she lends her wicked imagination to upcoming design and art direction projects that she has in the pipeline.