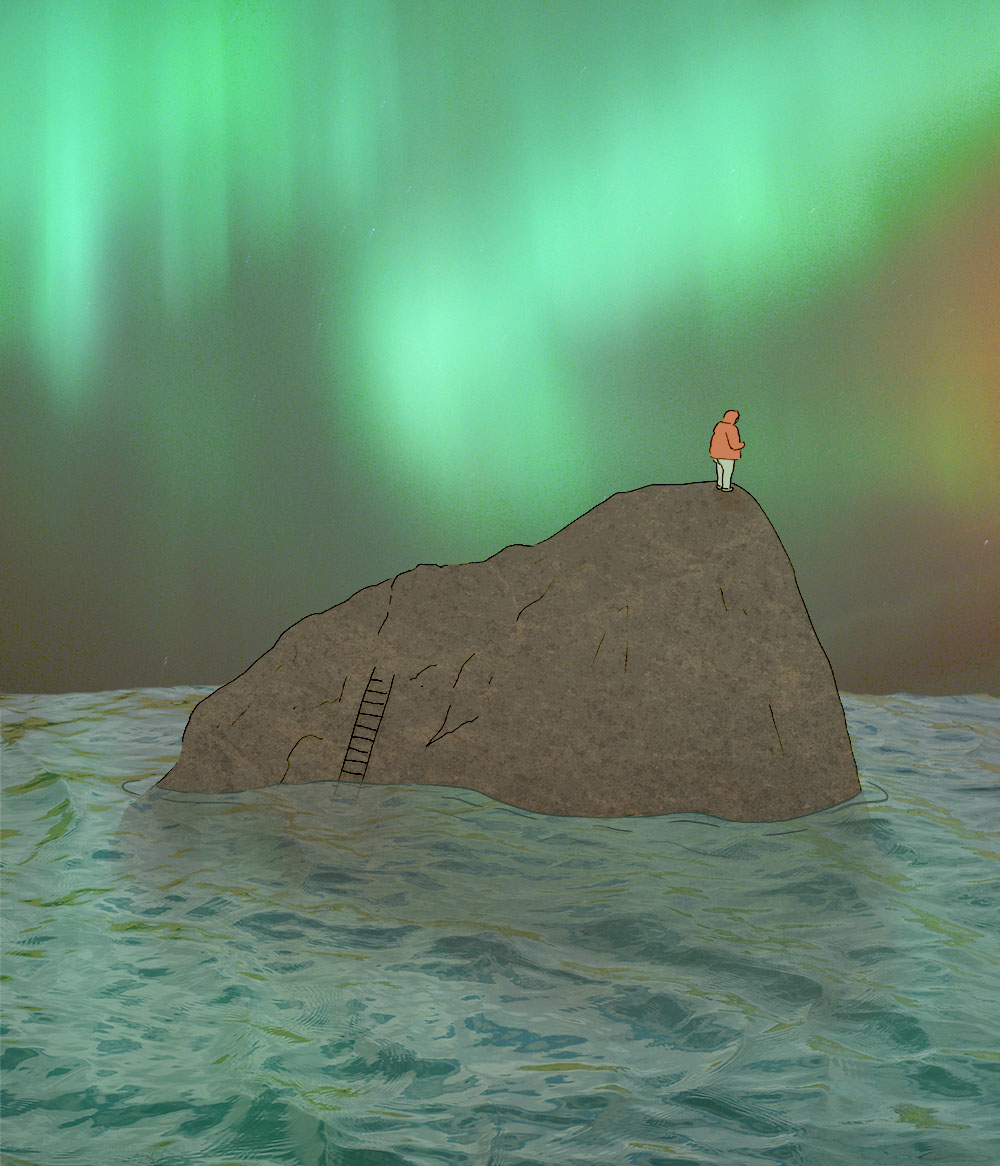 Presenting herself as an artist, illustrator, graphic designer and animator, who works in media ranging from bookmaking to drawing to animation, Ashleigh Green is the epitome of multifaceted creativity. Most significant are her drawings, which act as a tool with which to record and detail the intricacies of her surroundings. This process of working with environmental details results in work that deftly extracts and re-presents patterns and connections, "sharing the richness of the world around her", and doing so magnificently.
Born in Canada and having graduated from the University of British Columbia Okanagan, Ashleigh has also studied at the School of Visual Art in NYC and at the illustrious Edinburgh College of Art; an education that leaves her well placed to depict the world as she sees fit. Right now, apparently, "Ashleigh loves to draw rocks, moss, plants, people, houses, and ice."
Given these desires, it is perhaps unsurprising that she has found herself in Iceland since August 2014 as part of the HEIMA art collective in Seyðisfjörður. The featured work below is, she tells us, a reaction to her landscape. The surveying of this environment is multi-sensory, and features include even "the feeling of floating in the wind" and "the distorted sense of scale with the mountains and the moss". The quasi-surrealist element to the colour pieces below derives from the combination of site-photographs and drawings, a process through which entirely new worlds can be created.
The resultant work is wonderfully charming. Nevertheless, the alluring aesthetic also explores themes of introversion, change and preservation, conveying a profundity befitting both Ashleigh's working process and her environmental stimuli.