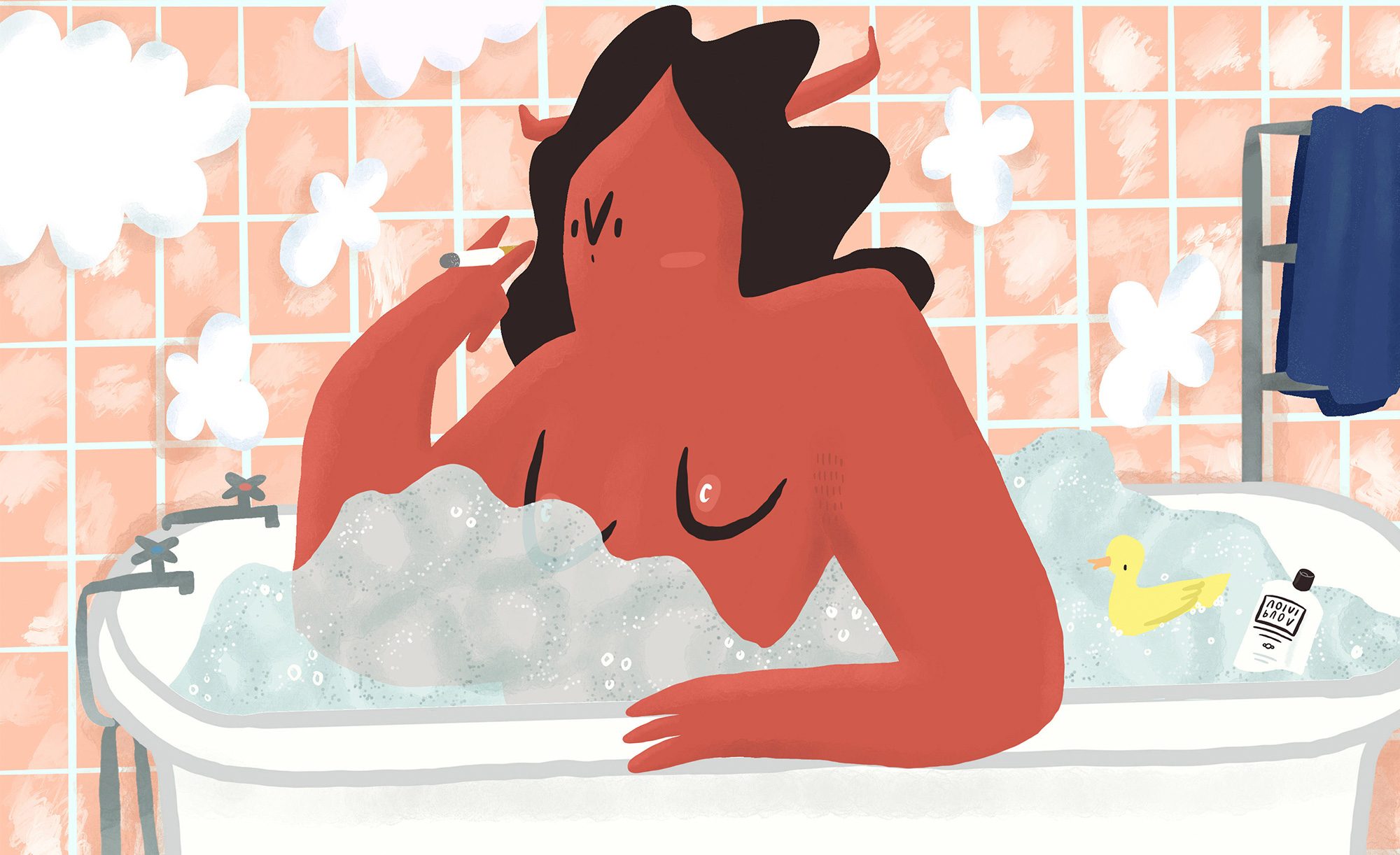 Growing up, Bobbi Rae could be found making comics, sewing, watching cartoons and making what she now calls "probably terrible" handmade gifts for neighbours and family. These plentiful opportunities for creative play and experimentation soon matured and developed, with drawing and making becoming her favoured past time and eventually her professional practice.
Bobbi has a wealth of experience under her belt, with a National Diploma, BA, time spent working as a graphic designer and — most recently — a Masters. Each has uniquely helped to shape and inform her now well-tailored multidisciplinary practice. It was early on in her education whilst studying on a practice-led course at York College, that the idea of 'becoming an artist' began to seem like it could be a real career option.
With undergraduate illustration degrees few and far between when Bobbi applied for university, she ended up studying textile design. Initially finding the course's focus on design theory and technical skills off-putting, but her final year offered far more autonomy and at that point, she formed an affinity with the course. "I wanted to develop my portfolio in interdisciplinary practices" she tells us, adding that "anyone who says artists are lazy has clearly never been one". Three years after graduating, having been in industry as a full-time graphic designer as well as working on freelance commissions, Bobbi decided to go back to university. "Leeds Arts University was a hugely inspirational place and I was surrounded by talented tutors and young artists, making all kinds of interesting, unique and sometimes challenging work". Using this time to figure out her creative game plan, through a combination of hard work, stubbornness and self-belief, she was finally in a position to start calling herself an artist and wouldn't settle for anything else.
Drawing inspiration from her little brother and classic cartoon characters, more than anything, it's people in general that Bobbi riffs off. "It's the ideals they hold and the way they express them through their bodies" she reveals, "I like to include humour and positivity, as it's a way of breaking down a barrier between the artist and the audience, making them more open to being challenged, or taking in new ideas".
As her vibrant work develops to cover many audiences and mediums, including collaborative large scale murals, her desire to "inspire a sense of playfulness through colourful, energetic and joy filled illustration" is infectious and is too good to not keep an eye on.