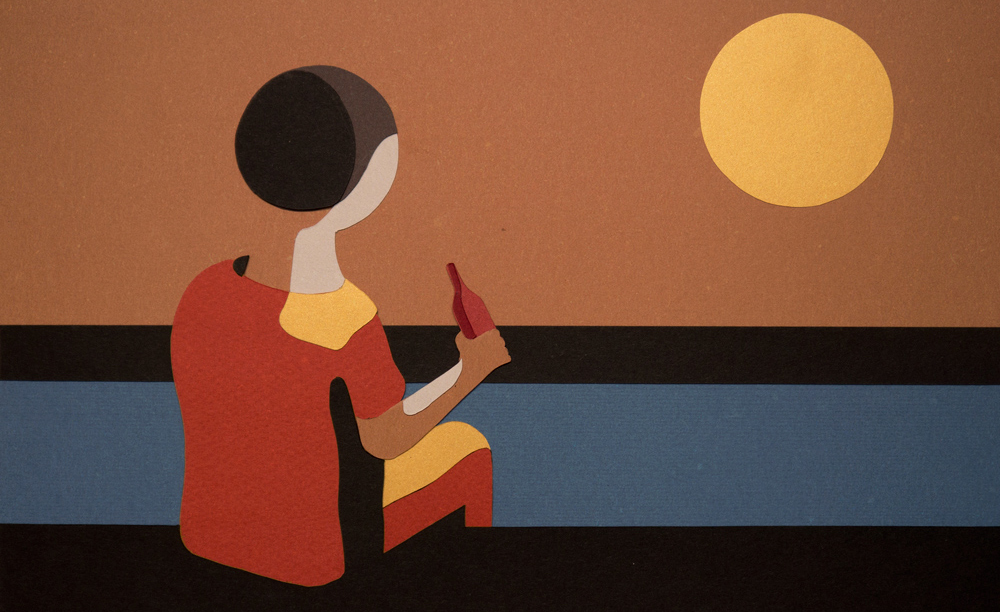 Having graduated with a degree in Graphic Design from the Instituto de Diseño de Caracas, Carlín Díaz turned his head to illustration, and now produces some of the most spirited and colourful work we've seen in a while. With his university experience teaching him "how to create a harmonious balance between the elements in the composition", he is now constantly applying these lessons of graphic design to his illustrations, many of which are influenced by Joe Castrucci's work for Habitat and Fredun Shapur.
Arguably one of the key inspirations for Carlín was his time at Neko Films, an advertising agency based in his hometown of Caracas, Venezuela. There, he learned many techniques that now allow him to ensure that his works "express love, joy, simplicity and sensuality" – the latter achieved through drawing "characters with a big mouth and big lips, [which he finds] more sensual". As a result, Carlín ultimately succeeds in using art as "a weapon to create visual pleasure and of course, communicate."
His use of colour forms an essential part to a working process which is based on recording and responding to daily inspiration. The simple shapes produced in virtue of this make for intriguing illustrative subjects, but Carlín's recent experiment A Week of Someone Else developed them further – utilising collage to add a dynamic layer of complexity.
With an exhibition coming up in Paris of illustrations for a book created for Guillaume Perimony's J'aime les Filles, the future looks bright for Carlín and we look forward to seeing him develop further!