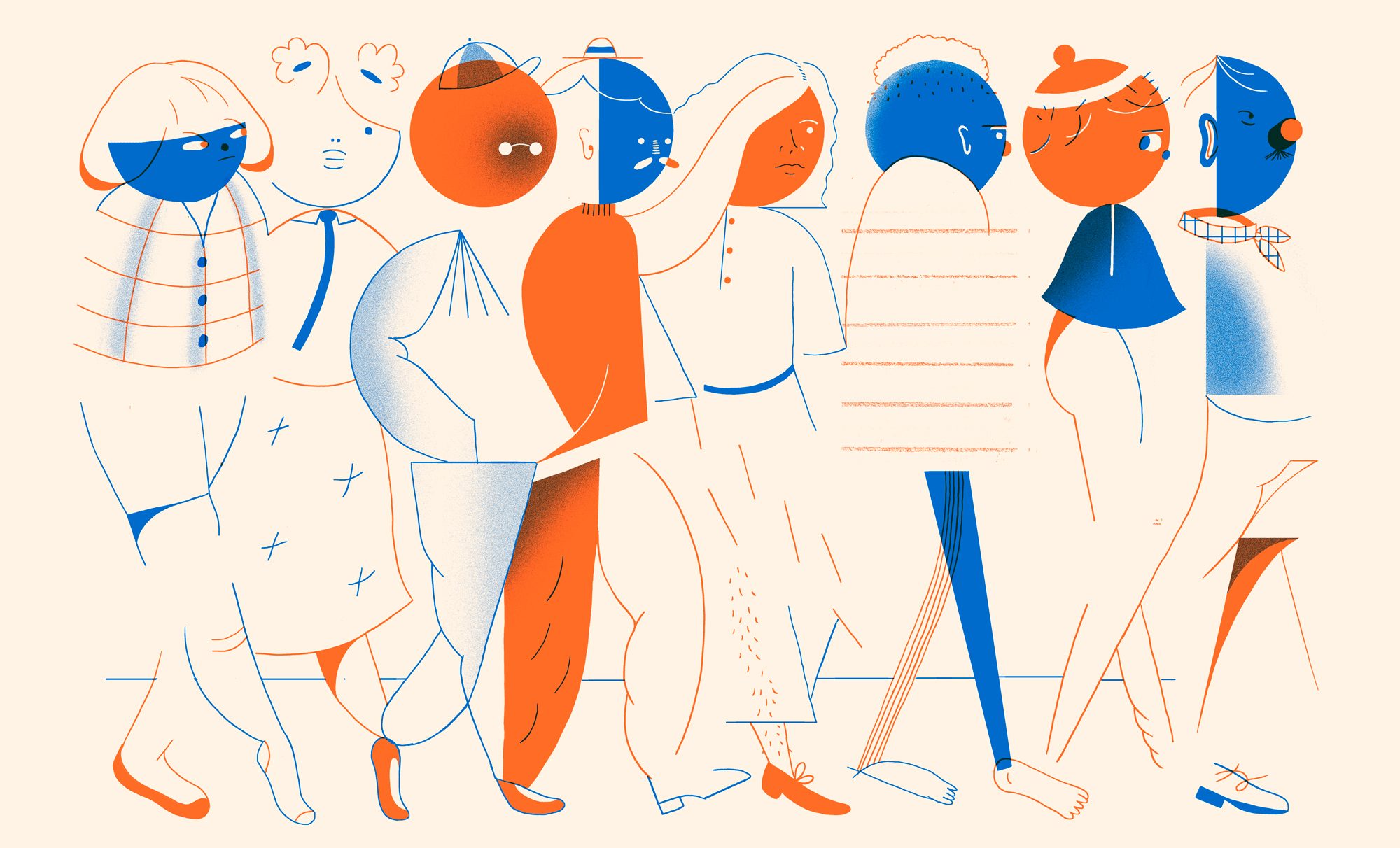 After leaving high school, Dalbert B. Vilarino applied for both visual arts and science programmes finally opting for the latter, due to the greater number of stable and well funded job opportunities. Three years in though, he decided to make a u-turn, embarking on the illustration course at Ontario College of Art and Design.
Enrolling on the course having already completed three years of study, Dalbert found the process of learning sometimes grating, but focussing his energy on visual arts has proven majorly rewarding. "I made relationships that were and are deeply meaningful to me and my practice" he reveals.
Dalbert limits his intake of writing and visual stimulus when creating his vivid, psychedelic illustrations. "I try to avoid looking at other illustrators' work as inspiration for my own. I did that too much before, and now I feel like I need to work to undo the damage of being excessively influenced".
By making a conscious effort to be observant and receptive to his surroundings and other people, Dalbert's process begins with creating mood boards. Working then within a limited framework, his focussed and introspective way of working allows him to push himself within his own process. Exploring form and colour in his intricate drawings, Dalbert usually starts simply with a pen and allows for the work to inform the processes and mediums that he engages with, embracing the uncertainty. "I like challenging myself to do things a little bit differently than I might have done them before" he explains, "interrogating myself about the patterns I'm settling into and questioning how comfortable I am with that comfort".
Recently Dalbert has been focussing on circles to create the characters within his work. Although playful his characters often denote neurosis and represent themes of thought and reflectiveness, portrayed through the distortion and fragmentation of objects, spaces and the human body. "I think a lot about how my characters relate to their genders, bodies, emotions, appearances, and surroundings. I've been thinking about what it can mean to create a character, and what it might mean to be sympathetic to them".
Having graduated this summer, Dalbert is open and ready to embrace the "strange and unpredictable career turns" that come with being a freelance illustrator whilst continuing to experiment with his process and practice, we are very excited to see the outcomes.