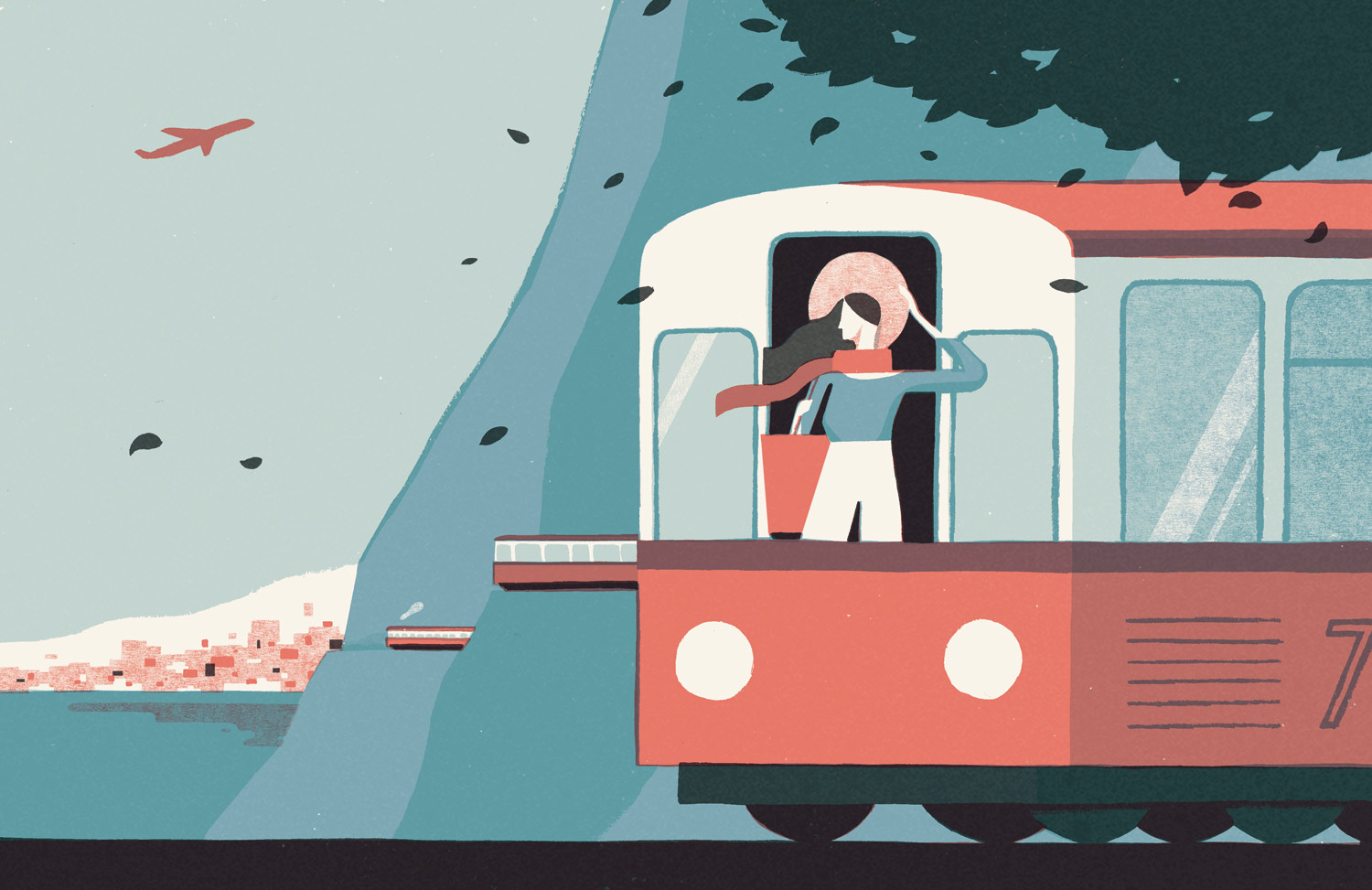 In the two years since graduating from Falmouth University's illustration course, the roll call of David Doran's client list already reads like that of a freelancer twice his age. It's easy to understand his popularity though, such is the clarity of message and aesthetic charm present in all of his work.
David is a fundamental believer in the communicative agenda of illustration and with it, considers the most important part of the process to be the ideation. "I enjoy the process of generating ideas for communicating the message, exploring as many ways to get the message through as possible, and then focusing in on the strongest ideas". It's a sentiment that we hear often, but is certainly worth re-stating, as it's all too easy to focus on the look of an illustration, photograph or design, without first ensuring that it says what it needs to.
Clearly though, the look of David's work is well considered. "I've always admired the aesthetics of vintage travel posters and traditional printing techniques", he explains, "occasionally my process changes, I'll work with paper cut-outs or experiment in sketchbooks, but my visual language remains consistent". That consistency has served him well in the freelance world. Something of a snowball effect kicked in when his work started to appear in the likes of The New Yorker, New York Times and Wall Street Journal. "When I'm working on a project, I'll do my best job possible so that the piece ultimately leads to more work". Again, it may seem like obvious advice, but it's effectiveness cannot be overstated.
It's not just high-profile editorial pieces though, David has also worked on book covers and on various agency campaigns, having joined Bernstein and Andriulli last year. It's a schedule that's forced him to learn how to handle more than one project at a time and to manage that time efficiently. "Some editorials have turnarounds as quick as five hours, in stark contrast to book and advertising projects which can be months, and even years in the making". That he is able to effectively manage a multitude of jobs, with very different timescales and clients, is testament to his skills as a freelancer.
When it comes to praising his achievements to date, David is keen to credit those who have had a hand in his journey so far. Unsurprisingly for regular readers, his tutors at Falmouth were "integral" to his development, while the relationships with colleagues at Bernstein and Andriulli have been supportive and productive in equal measure. "Getting to work with amazing art directors each day is a very rewarding experience, and I've been very blessed to work with some incredibly creative people", he adds, keen to underline how empowering strong relationships an understandings are with art directors can be for freelance illustrators.
"There will always be a need to explain ideas through images, but the contexts and mediums that you can show these images is fast developing", says David, "so it's exciting to see where it leads". One thing that seems quite certain, is that whatever direction things go, David will be able to move with the times and continue doing what he does best, communicating visually in a striking and effective way.