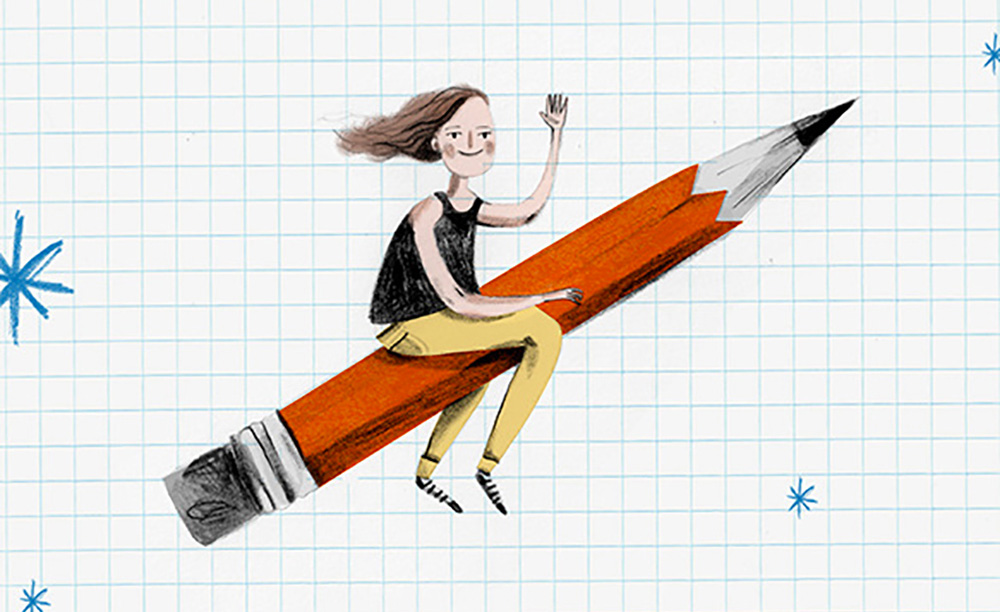 A product of Falmouth University's prodigious, generative art school, Emily Wren is an illustrator fascinated by body language with a light, humorous style. Her enthusiasm for colour is immediate, and signifies an approach that ensures 'play' is at the centre of all she produces. To achieve this, Emily told us how "visualising an illustrated character or scene as an animation really helps to define the atmosphere in [her] head."
Perhaps the most crucial role in Emily's work is that of the environment. Having switched many a time between Falmouth for university and her parents' home in Basel, Emily's constantly changing surrounding landscapes, architecture and even packaging, ensure a constant variety of visual stimulation. It's this inspiration, this "being a part of two visual cultures", that allows Emily to keep an open mind. As a result, she has produced the sort of spirited, textured works which very quickly evoke the works of Miroslav Sasek and Ping Zhu, who she lists as influences.
In the future, Emily is looking to delve further into editorial work and also the world of illustrating children's books, a context we know she'll be right at home in. What's more, her regular website updates may soon feature plenty more sketchbook work: "one of my resolutions for 2016…drawing from life. It's so much more inspiring than drawing from a google search and provides much more original reference material." We're always keen to see the working process in action, and this is no exception!