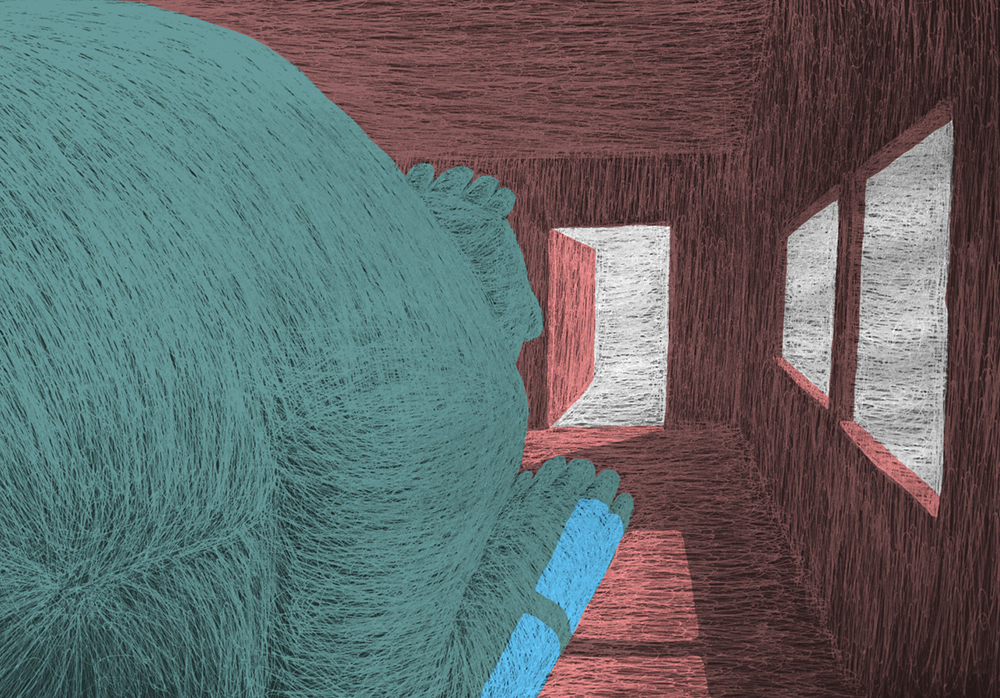 One of the great benefits of using our platform to promote emerging talent is that this can take numerous different forms. Francisco Alandre, who calls himself anything between an decorator, elucidator and interpreter, delivers graphic design apprenticeships in Sheffield by day. Despite this, his real passion lies in illustration.

Building on his formal design education at the University of Porto, Francisco operates in and across cousin disciplines, using his spare time to create his illustration portfolio. This informs something of a currently transitional period, both in approach and field, as his previous illustrative style, based predominantly in "emotive hand drawn linework and textures", has now been updated in response to Francisco's self-set tighter briefs.
Here, we present to you the fruits of this original method (now in his enchanting sketchbook), and urge you to take a look at the proceeding evolution on Francisco's website. He told us how, when working editorially, it's important to extend the sentiments of an article without repeating them, a lesson he evidently applies throughout his portfolio since he is consistently inventing novel, engaging forms.
Most characteristically, "when developing an image, [Francisco aims] for it to be abstract enough to cause a certain strangeness" in the viewer, yet also sufficiently relatable so as to still communicate whatever conceit lies within.
It's a quirk that delivers intriguing results, and by ensuring that whatever digital amendments are made remain true to the original drawing, Francisco produces illustrations that continue to fascinate and excite.