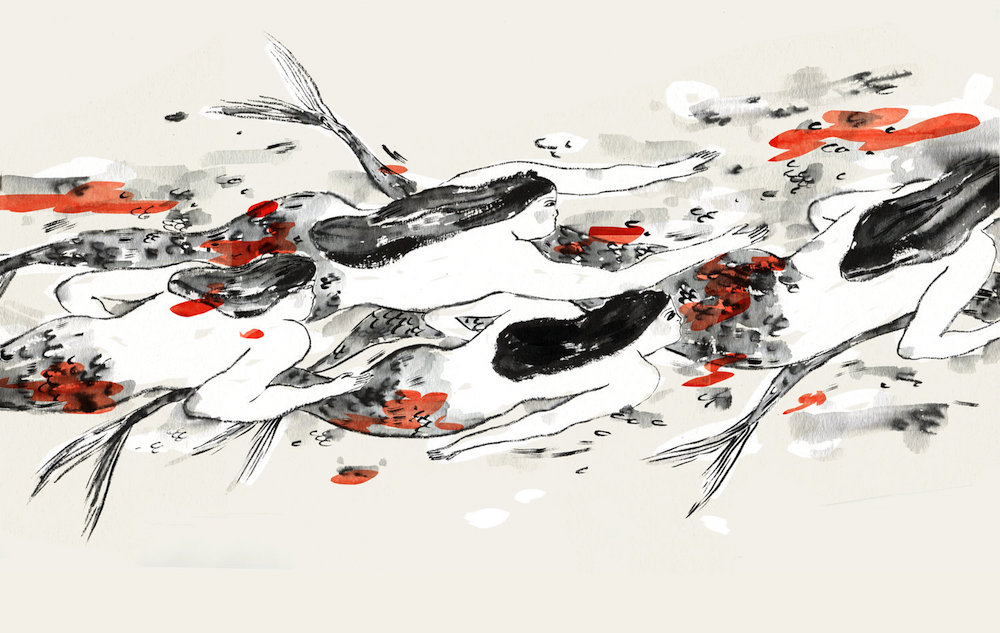 Often combining watercolour and pencil, Vancouver born illustrator Grace Zhang has created a recurring character within her work that speaks to a part of her: "a lot of the time I find myself subconsciously putting pieces of me in a work, [but] the recurring character is a way of having a representation of myself [that's] vague enough not to form too much of an attachment that it becomes emotionally draining".
It was in July, while attending the 180 Creative Camp in Abrantes, Portugal, that we met Grace, and we've been mightily impressed with her fine illustrations ever since. For Grace, the 180 Creative Camp proved that you don't have to be in a classroom environment "for you to be inspired or learn something", though having studied at the Rhode Island School of Design (RISD) she's had the best of both worlds.
At RISD, the "teachers really get involved in your growth", she says, helping you develop as best they can both personally and professionally. It's perhaps this background that has allowed Grace to rise above "the rollercoaster" of post-graduation where there's a constant pressure to succeed. Rather, for her, "the best thing is to just focus on doing what I'm doing and enjoy it".
Now based in New York, her eastward journey has also brought with it a dedicated workspace that ensures the necessary clarity of mind when working. Suitably equipped, then, her work often broaches into the worlds of myth and legend, keen as Grace is to create narratives through her work. This, in essence, is what defines her style: working naturally, and going wherever the work takes you.
Rather than forcing it to look a certain way, Grace's mantra is ultimately very simple: "create and create, and you'll find you have your own voice".