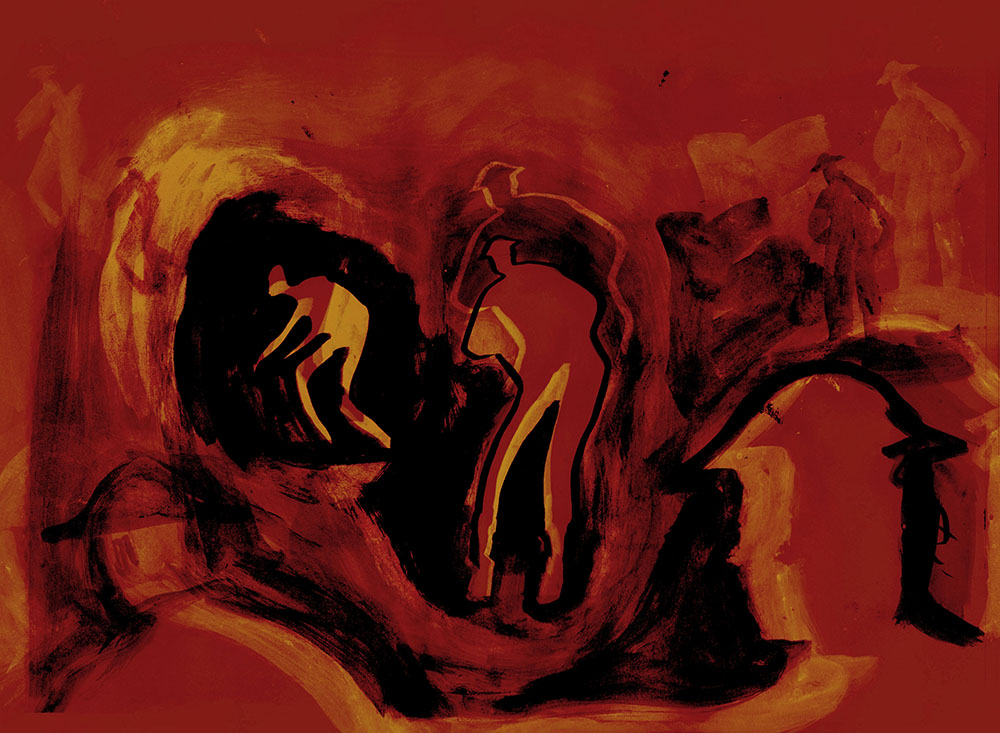 Having now graduated from Kingston University, Harriet Staniforth is an illustrator-cum-designer whose playful, spontaneous ethos has led her to produce some wonderfully inviting work. Often combining collage with her intriguing drawings, Harriet's compositions depict her subjects especially strikingly.
This approach is complemented by a working process in which Harriet uses paintbrushes and scissors to encourage 'happy accidents', which in turn give Harriet's images their distinctive aesthetic. Often, this is achieved by sketching and developing her ideas using a light box, while Harriet's strong love of print, developed both at university and at home, has been the basis for her firm grasp of the analogue tools at her disposal.
One such piece was her Creative Conscience Awards silver prize-winning animation Drawing to an End. Often motivated by social issues and the environment, here Harriet in fact blurred the lines between the digital and the analog, in order to depict the world's increasingly vexing problem of overpopulation. A departure from her usual toolkit, the video format not only allowed her to capture the macro social factors of this, but also the micro, individual effects, such as the anonymity produced from being part of a large community. It's a fascinating watch, so make sure to check it out below along with the rest of Harriet's portfolio!