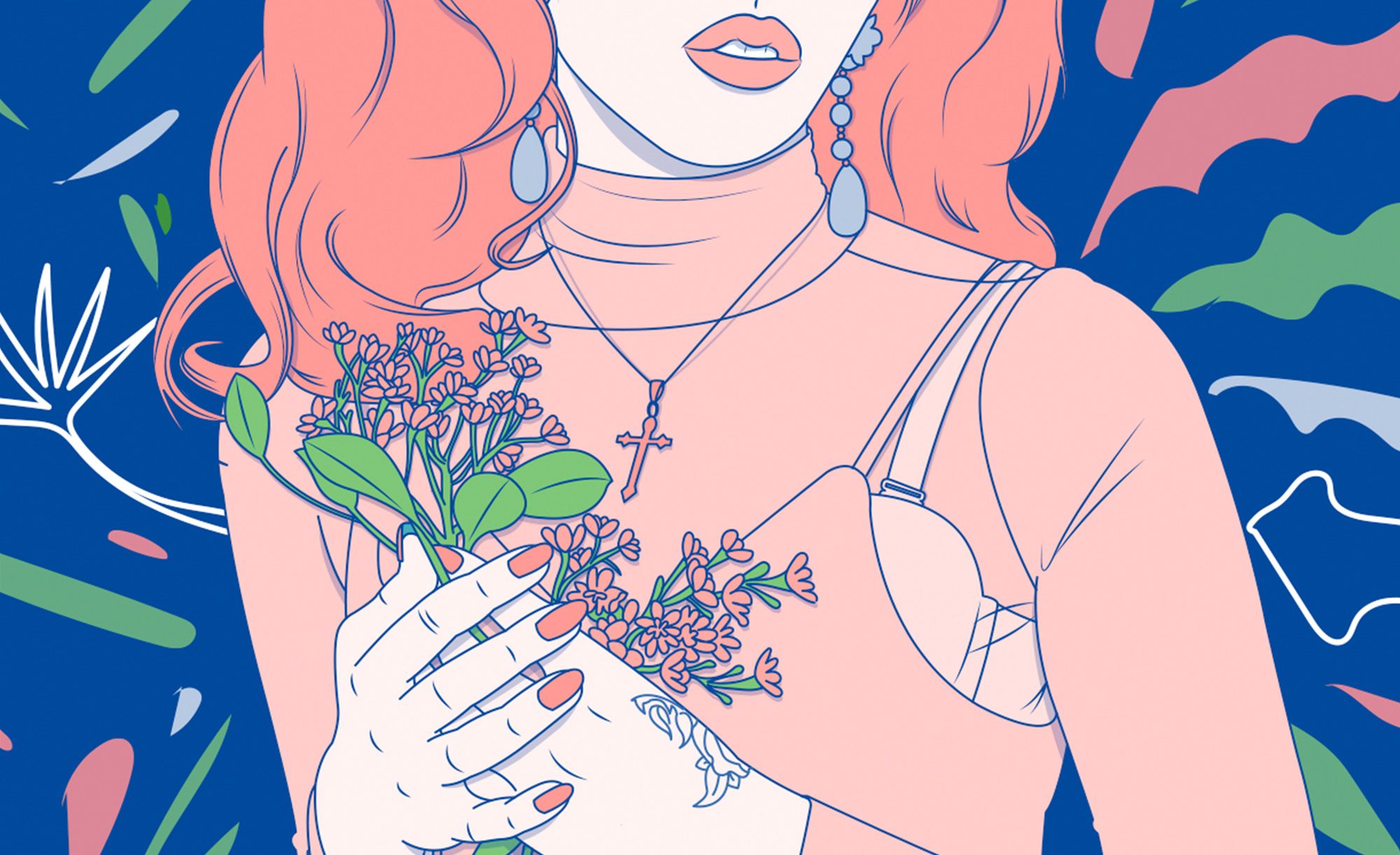 Hilen Godoy hails from Rosario in Argentina "just like Lionel Messi", but unlike Messi, she's a graphic designer and illustrator whose colourful, digital works captures the ethos and attitude of the modern, youth feminist movement. It's a celebration of standing up and being counted, a reflection of the shifting narrative of female figures in contemporary culture and is strongly rooted in Hilen's love for music and the strength of the artists she's drawn to. "I listen to a lot of music", she confesses. "At work, at my house, riding my bike and lately I can't stop listening to SZA, Princess Nokia, Kali Uchis, Nathy Peluso, Cardi B, H.E.R., Solange, Rosalía and BadGyal". Taking cues from their tracks, videos, style and the art direction of their campaigns Hilen explores ides of female empowerment and gender inequality.
Graduating from Escuela Superior de Diseño in graphic design, Hilen's practice covers illustration, art direction and photography as well. For her, having a range of creative outputs is really important "not purely as tools to create something new, but as means to explore and investigate." Indeed the process of making for making's sake is an often overlooked, crucially important part of a creative's practice and for Hilen it helps to ensure that freelance work doesn't become "boring and exhausting". "That freedom to play and experiment gives you freshness to step into a new project excited about new perspectives and tools" she explains.
Hilen's portfolio is distinctive, yet a 'style' is not something that she's actively chasing. "I was worried I would never 'have' a style, but as I've continued working, I've realised that one is effectively born out of the practice. Where there's a subject, there's subjectivity". The flexibility of her digital process enables a degree of elasticity to Hilen's work that manual processes would make incredibly time consuming, so despite recent dalliances with stylograph pens, poscas and pencils — reminding her of her youth — Hilen seems set to continue to working in a similar vein.
Learning to value herself, her time and energy has helped Hilen to have more confidence in her work and from what we can see, it seems like she's really hit her stride now. Through a lot of hard work, patience and no small amount of experimentation, Hilen has built a blossoming career and we're looking forward to seeing her go from strength to strength, just like the brilliant women she so often depicts.
cargocollective.com/hilengodoy