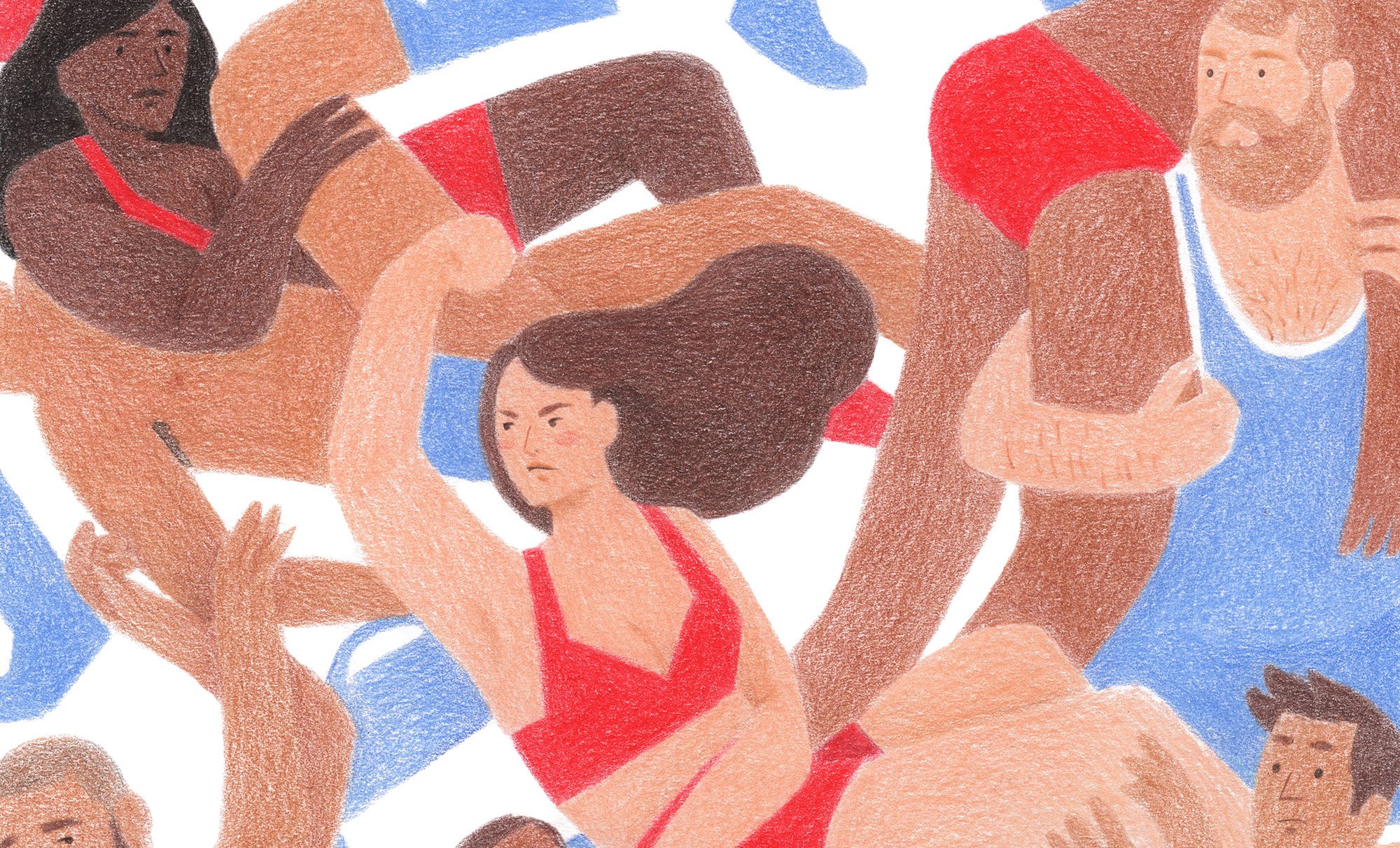 The saying 'third time lucky' seems fitting when discussing how Jack Oliver Coles found his way onto the illustration course at Cardiff School of Art and Design.
Originally starting out on a computer games design degree, then transferring to animation in second year, it wasn't until seeing the work of a past peer that Jack discovered illustration and took a chance and applied for the course. Belatedly, everything fell into place. Jack cites his time on the course as possibly the most positive experience in his life to date, "It completely changed the way that I work and taught me how to really push myself as an illustrator" he tells us, "I really owe the tutors a lot for forcing me out of my shell".
Working exclusively with coloured pencils, after discovering the amount of control they allowed him over his work, Jack creates strong, confident characters with incredible definition and neatness despite the absence of outlines. Attracted by the visual flamboyance found in drag queens and wrestlers, the softness and colour spectrum of his chosen medium allows for a sense of play that cleverly juxtaposes the bold characters often central to his work.
The delicate texture and youthful connotations associated with his chosen medium, also bring a sensitivity to Jacks work, which is vital for the deeper topics he dissects. "I think illustration has an ability to help endear people to information they might be otherwise put off consuming" he explains, "I'd love to create more work that helps spread awareness of issues facing queer people".
Recently Jack has moved to include more male nudity within his illustrations, as he looks to challenge the trend of "very white and very thin and/or fit" representations of gay men within the media and queer art. These illustrations look to "highlight some of the diversity that exists amongst gay men and it's something I hope to continue going forward" he reveals.
Creating more personal work to broaden his already vast portfolio, Jack is currently responding, quite brilliantly, to season ten of RuPaul's Drag Race on Instagram. Eager to push his skills to tackle more sequential, narrative-driven work, this illustrators' determination and talent has definitely set him on the right track for success.