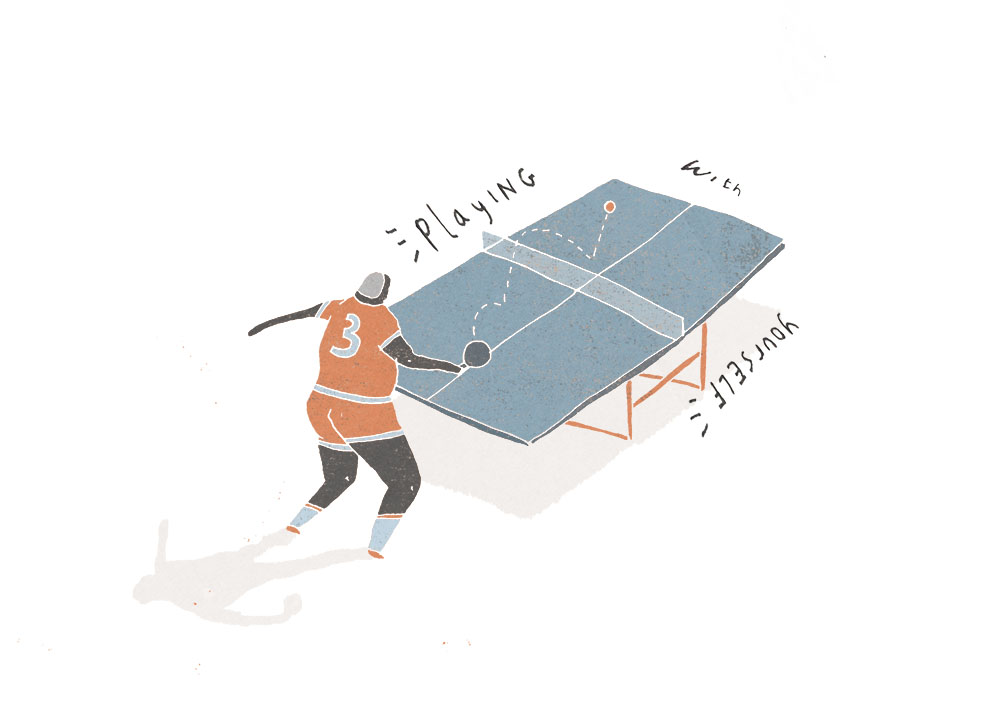 Embracing the personal significance that permeates his work, Jamie Edler is all too aware that "often what you're making is very personal … you are exposing that to an audience." To anchor the feeling, subject matter or concept that he's responding to, Jamie often combines his illustrations with text, the private context resulting in differing experiences for illustrator and onlooker alike.
After realising that art was entirely subjective (despite claims to the contrary from his GCSE Art teacher), Jamie became a lot more confident in his abilities, and nowadays he's keen to work a little more freely after finding that being in "a mindset whereby an image has to be perfectly drawn and perfectly edited … often limits your creativity and the emotion an image can contain". To this end, he also avoids working in sketchbooks, which he never wants to ruin; instead, "loose paper allows you to have the mindset that if it goes wrong, you can just use a new piece of paper".
His colourful, witty illustrations are often inspired by what he's surrounded by, both environmentally and socially. A previous trip to China and his current university exchange in Germany have developed his aesthetic preferences, each influence building on that which went before it, while at university, "being around creatives of all different art forms, processes and outcomes is incredibly inspiring and educational." However, it has also made him change his way of working to adhere to the way the work is graded, to gain points, which then makes working much less personal and often less enjoyable."
To develop beyond this, Jamie says "the biggest challenge is always going to be having faith in [his] illustrations and work", and with fine, humorous work, there's no reason why he shouldn't!