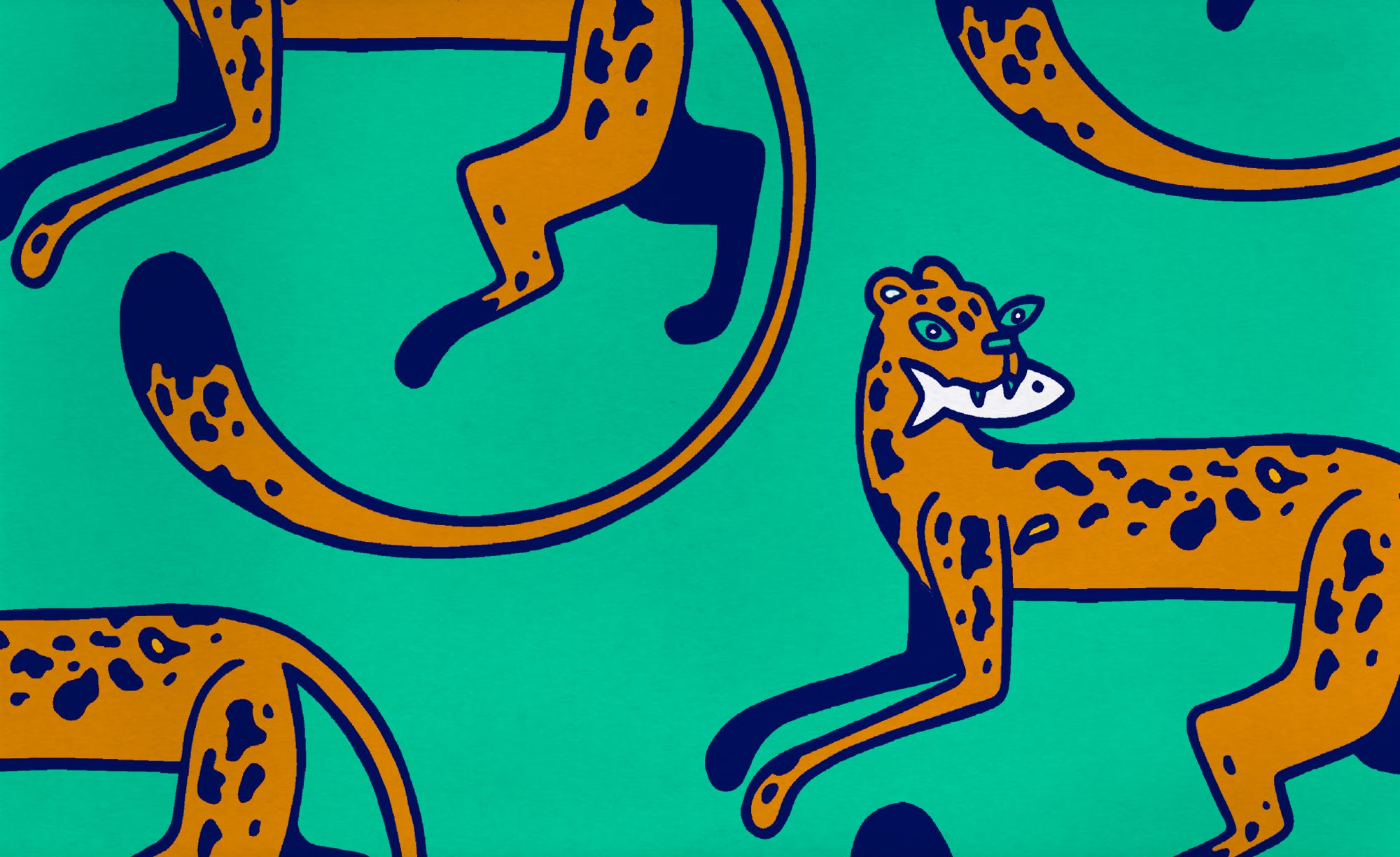 Graduating in the summer, Jamie McDougall — or Jamie Muck to use his professional alias — thought it would take a few years to build up a sustainable, full-time freelance illustration career, but as the year draws to a close, he's already achieved that goal and is pushing on to the next one.
It could have been very different for Jamie, who almost applied to study history at university before a major u-turn saw him enrol on an art foundation course. "I can't describe how glad I am that I made that change" he exclaims, and given the way things have panned out, you can't blame him for seeing that moment as a defining one. Jamie had taken a long break from drawing in his teenage years, but grew up doodling, drawing and making. As a child, his mum used to take him to animation workshops in the summer where Jamie would delight in creating plasticine monsters and engaging them in battle.
Character design still plays a central role in Jamie's work and his creative process begins with drawing by hand. From there he scans and edits in Photoshop, "I love the control you get working this way" he explains, adding that experimentation with colour at this stage of each piece is what takes up the most time. Restricting himself to three or four colours per image and regularly experimenting with new palettes, Jamie's work is consistently vibrant, playful and clever. Constantly intrigued and inspired by people and their affectations, Manchester School of Art's open-plan Benzie Building was a great environment for Jamie to study in. "The building is bonkers, there are people from different courses all around you constantly doing work, talking about it and collaborating with each other". The support from tutors was also invaluable with Ian Whadcock and Mack Manning both singled out for the big roles they've played in Jamie's path to date.
Throughout his final year at MSoA, Jamie freelanced alongside his studies, which despite being stressful at times, provided solid foundations for life after graduation in the summer. The other key factor credited in his swift rise is Limbo Radio, a project he co-founded a year and a half ago, initially to help showcase his friends who were DJing locally. Within a couple of months of setting up and branding, the team grew and together they have created a vibrant and expanding community. "It's impacted my freelancing massively" he reveals, "I've met countless party starters all of whom need artwork for their events". After doing work for the first few, a chain reaction seemed to set off and Jamie is consistently recommended to promoters through other promoters. He's doing work for nights across the whole country and it's a well of business that isn't showing any signs of running dry.
Jamie's advice to illustration students is to get a similar year long head start of working professionally before graduating. "It makes a world of difference, builds up your confidence and sharing that work online gives you great foundations for when you're thrust into the real world". "Also, your social media account is very important as a freelancer" he adds, "It's worth getting a pile of hashtags together and building up your followers early on. Instagram is a great place to be found by clients". It's great, simple advice from a young man who is making superb work for people that he's excited to collaborate with. Who says that networking has to be boring?