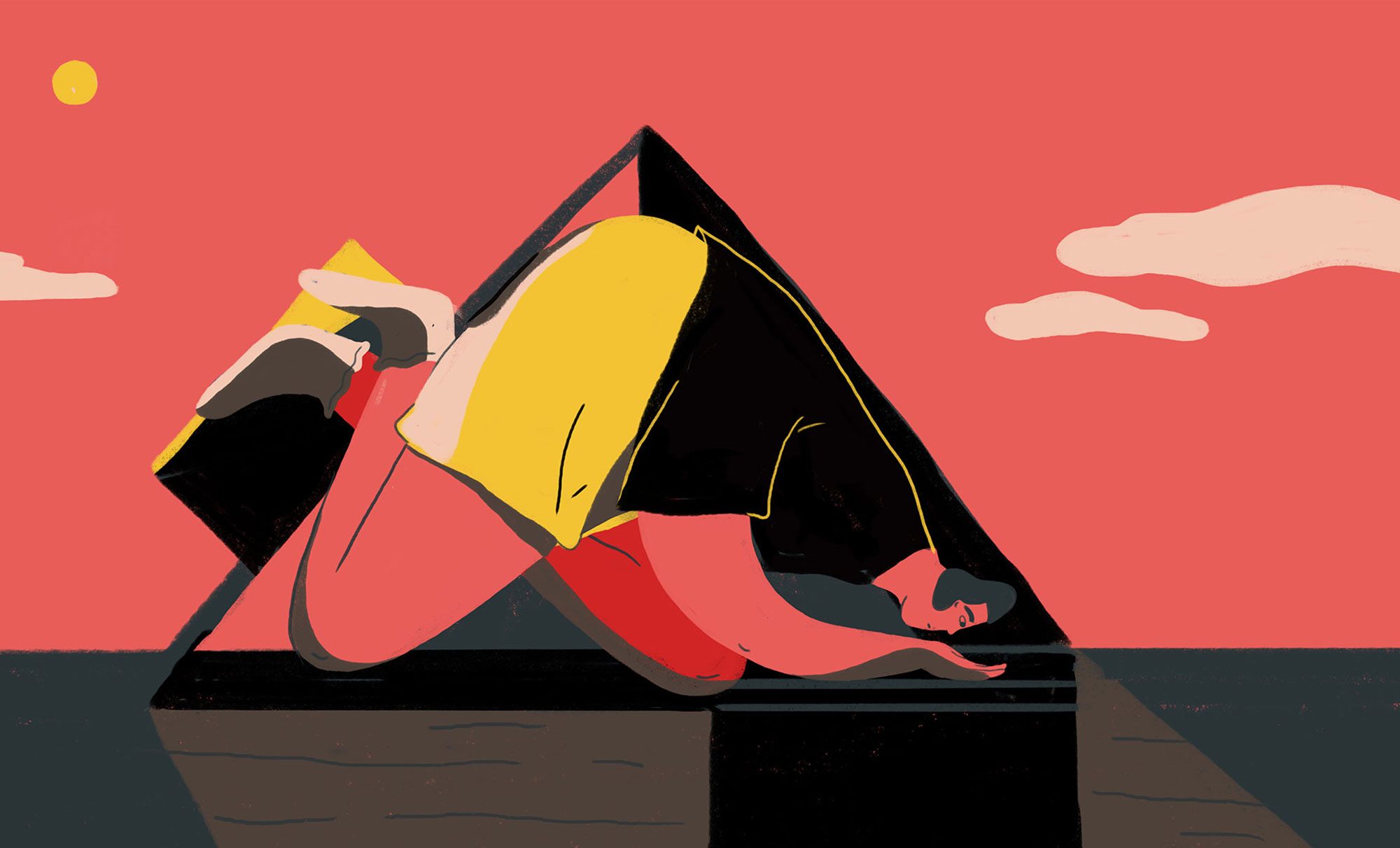 Like many of last year's graduates, Janice Chang is becoming accustomed to the often-ambiguous transition into freelance life. Dedicating herself to long-term and personal projects has "really helped me find work and stay busy" she explains. It's also resulted in the evolution of her craft.
The decision to study at the Art Center College of Design came quite naturally for Janice, born and raised in a neighbouring part of Los Angeles, her passion for painting and drawing was supported and nurtured by her family. Admittedly though, it was only after she started the course that her love for illustration truly blossomed, recalling that the passion "came together as I became exposed to the different facets of illustration and design".
Janice's illustrative work is observational, focussing on overlooked ephemeral qualities found in people, relationships and her surroundings, she delights in picking up on the "little quirks" that make them unique. Always starting with a quick pencil sketch, but working mainly digitally, Janice translates her reportage style drawings to a digital file, creates a muted colour palette and produces fluid works with a painterly quality.
Characters play a central role in her creations but it's their shape and sense of movement that makes Janice's work stand out. An desire to play with narrative has pushed her practice to develop, using sculpture and animation to capture those stories. "I think in a way I've always thought about how people and their environment would interact" she muses, "eventually that led me to learning how to make animate them".
Gaining experience in the motion industry since graduating through internships with STATE design and Big Machine, Janice continues to further explore different avenues within her own practice. Currently working on a personal stop motion piece about her identity growing up as an Asian-American, we're eager to see how the career of this "illustrator that wears many hats" continues to flourish.