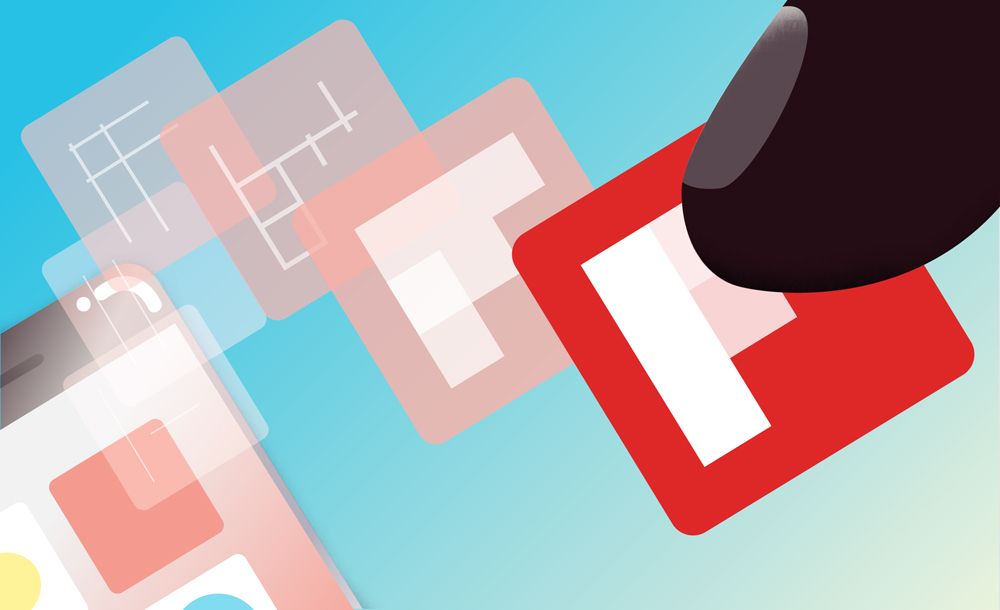 The first thing we noticed when we received Josh's email was the sheer professionalism that came with it, in both his tone and submitted work. Although, that's unsurprising, since in less than a year as a graduate he has produced work for the likes of GQ, Wired, The Observer and The Wall Street Journal. Nevertheless, this astonishing clientele is unsurprising given the consistently high standard of work Josh has created.
The playful colour which is so immediate with Josh's work transgresses eras, building on the art-deco world of old and subtly feeding a sense of "long, summer shadows" into contemporary briefs. This is the result of a working process that fosters incredible invention. By starting small, Josh is able to incorporate remarkable detail into his initial thought process, which he then builds upon by blending his drawings with digital texturing and ultimately producing warm, vibrant illustrations.
He tells us that "keeping composition and colour strong and simple creates a distinct look" and in order to render the spirited sentiment that pervades throughout his portfolio, he must experiment with shapes, curves and patterns, all of which contribute to the magnificent range of depth that each piece can boast.
As a Just Us Collective alumni, Josh has continued to build up a wealth of contacts that will undoubtedly ensure a successful career. Having recently collaborated with Print All Over Me, his artistry will also soon be gracing the clothing market, and in doing so Josh will be fulfilling a long-held desire to branch out into that discipline.
These are exciting times for Josh, and by checking out the images below, you'll understand why.