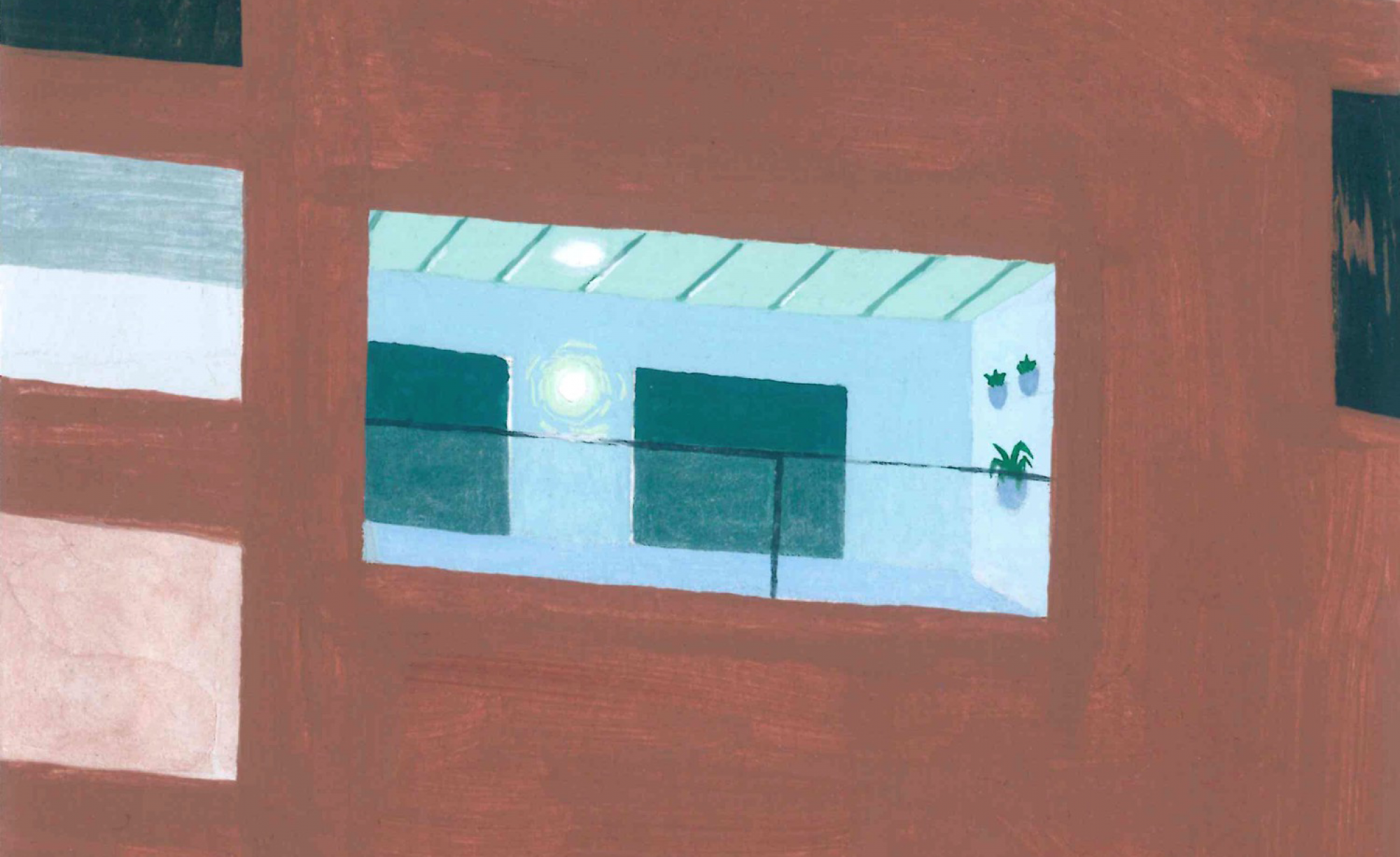 There's a quiet magic to Loulou Elliott's work. Her illustrations are like portals into a calmer world, creating moments of stillness and spaces for introspection. "Often I find myself channeling a sort of quiet meditation and isolated mindfulness that is reflected in my own thoughts," she explains. As you look at Loulou's work and the characters that drift through dimly-lit streets and long evening shadows embodying, you can't help but take on their role and sit — if only for a second — in the same peaceful contemplation of the scene before you.
At the heart of Loulou's practice is a love for creating "small spaces someone can feel immersed in," achieved through an attentive portrayal of nature, architecture, spaces and people's relationship with them. Central to this process is her use of colour, something to which she pays particularly close attention as a way to "induce certain moods and portray human experience in the vaguest sense."
In her poetic exploration of the relationship between people and the spaces they inhabit, one detail to which Loulou continually returns is the depiction of windows. "I find that windows are interesting because they … feel as if you are glimpsing a tiny portion of someone's whole existence," she muses. Loulou's work conjures the comfort, mystery and wonder evoked by glancing into windows while walking home at the end of a long day: "You can see some have closed curtains, some have people moving around inside, [some have] the lights on or off and it makes you wonder about their lives and problems and about how insignificant yours are to them, and vice versa."
With a fresh new sketchbook specifically for tiny paintings, Loulou's next creative endeavour is filling it's empty pages with more of meditative scenes. We're sure that her unique approach and ability to create such emotive and poignant illustrations, will lead her down a successful road in the years to come.