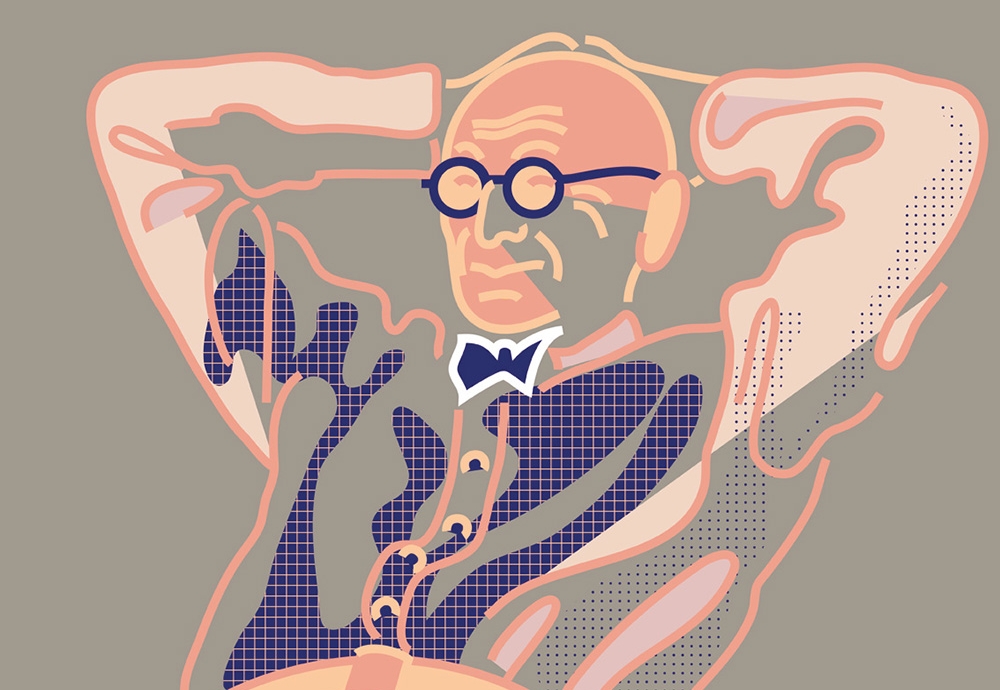 Hailing from north-east Brazil, Marina Esmeraldo is an illustrator informed by past studies in almost all visual arts besides her actual vocation. Having graduated in architecture and the built environment in her home country, Marina moved to Barcelona to achieve her postgrad at ELISAVA, before enrolling on an Applied Mural Arts course at Escola Massana. It was only once these educational backgrounds were combined that, most novelly, Marina took the brave step of completely changing profession into illustration and image making.
This roundabout career path has culminated in a stunning illustrative style evocative of her tropical upbringing; a style which she describes as "an exploration of movement, patterns, colour; an ever-evolving hybrid of different geography, language and design disciplines; of who I am at this point in time".
Marina's impeccable understanding of theory has facilitated this fusion of foundations, as architectural influences ranging from Minimalism to Postmodernism inform a process she depicts as "a constant struggle for balance". Fine examples of this excellent range are evident throughout her portfolio; from the pop palettes of the This Greedy Pig visuals – in which psychedelic references dominate, to the refined, tonal design of AC Koning's The Blind Detective series, published by Arbuthnot Books.
Any completed illustration therefore acts like a densely packed filtrate of this stimuli, and thus makes up part of a remarkable portfolio. Credit must also be paid to invaluable internships at YCN Studio and Studio Moross, each of which taught lessons in professionalism that Marina's circuitous education had omitted.
Marina also provided us with an apt summary of how she got to where she is: "studying architecture taught me to see the world, but studying art taught me to put my hands on it and to let go at the same time." As a result, we implore you to check out her site below.