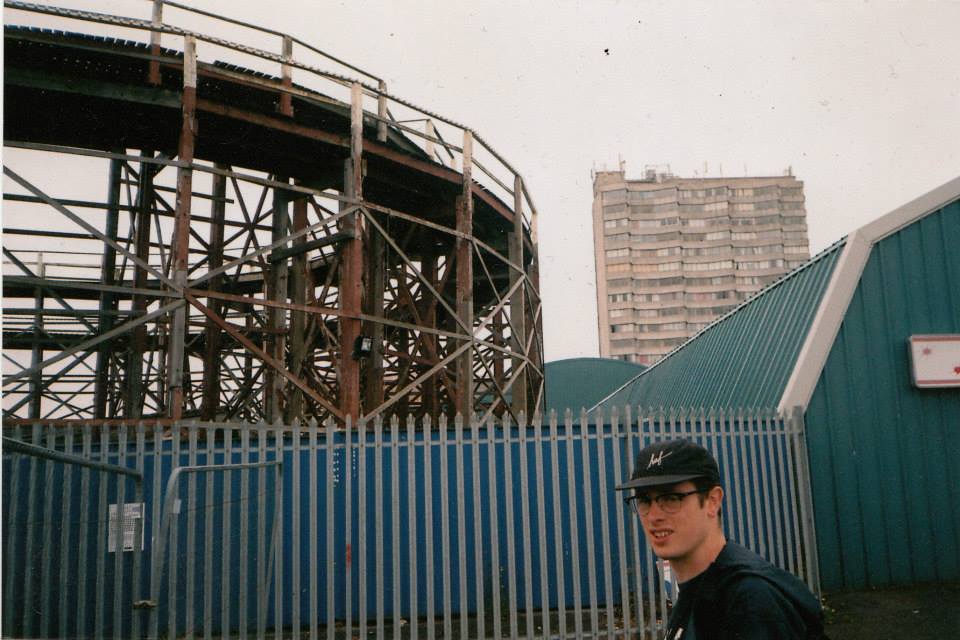 With our contributors being the centrifugal force behind
Intern
, it seemed high time that we put a face to some of the names from Issue One. There was an overwhelming amount of talent and beautiful work to pack into our print and
iPad
editions, so over the next few weeks we will be having a brief chat with a selection of our brilliant, international
team
.
Jack Taylor
was one of the first illustrators that we recruited when working on Issue One, at the time he was working hard on
Lost, 
a brilliant little book in the lead up to his graduation from
Kingston University
in Illustration and Animation. His style seemed beautifully suited to editorial and struck us as a great potential accompaniment to the
Intern Aware
 feature that we had lined up.
Sure enough, we were delighted with what he came back to us with and the rest, they say is history. With a few months passing since we launched the mag at 71a, we caught up with Jacky-boy to see what he had been getting up to since.
So Jack, when we were making Issue One, you were on the cusp of a trip to the US, in fact, you sent a couple of the final illustrations from Brooklyn. How was your time out there with regard to your work? 
The whole trip was really inspiring! I had never been to America before so it was a completely whole new experience for me. New York City is really overwhelming and it was amazing being consumed by a completely new place. A lot of the ideas behind my work stem from looking at different places, environments and the different people that live in them. It made sense then for me and my sketchbook to go to a place with a wide array of different people and cultures living in it. I took my portfolio over with me too and was able to meet a bunch of new people and show them what I had been up to at Kingston and the responses were great, which was amazing to have people from a different country interested in my work.
We've noticed your illustrations popping up in a few places recently, including a beautiful spread for Huck, how are you finding life as a freelancer?
On the whole I have been very busy which is great, the busier the better! I have certainly had a few quiet moments though, which I am sure all freelancers have had come into contact with. I have been lucky enough to have been able to work with publications and people with I really admire, like Huck, and it has be an honour to work with them.
What's a typical day in the life of Jack Taylor?
I usually start my day around 8.30am with some peanut butter on toast, and probably loitering on the internet looking a skateboard videos. From then on I'll usually spend about an half hour sorting through my emails, and sorting out what projects I will be working on that day. I usually end up working until late, so taking breaks every now and then listening to loads of different music helps and keeps me from sitting on my butt all day.
Any new projects that you can tell us about?
I am currently working on a project at the moment called Don't Look Up, which will be based on my trip to New York. I don't want to give to much away but it should be wrapping up within the next few months. Me and two other Kingston graduates who I work very closely with are going to be working collectively soon under the name CLUBHOUSE and we have been preparing for a new project we will be starting soon, but that's all I am going to say.
I guess we have to ask, have you done any internships since being part of Issue One?
I have actually, I recently was able to work with children's science magazine
Okido
, which a friends of mine Maggie works for. I also am still interning at Risograph printers
Hato Press
, which I am really enjoying. I have always had a massive interest in print making so it has been great to play with and get to grips with a new process.
_______
Great to see Jack picking up some really cool commissions and continuing to learn his trade. We're excitedly awaiting the fruits of CLUBHOUSE and will be keeping tabs on him as ever. You can check out, contact and commission the young chap by heading on over to: