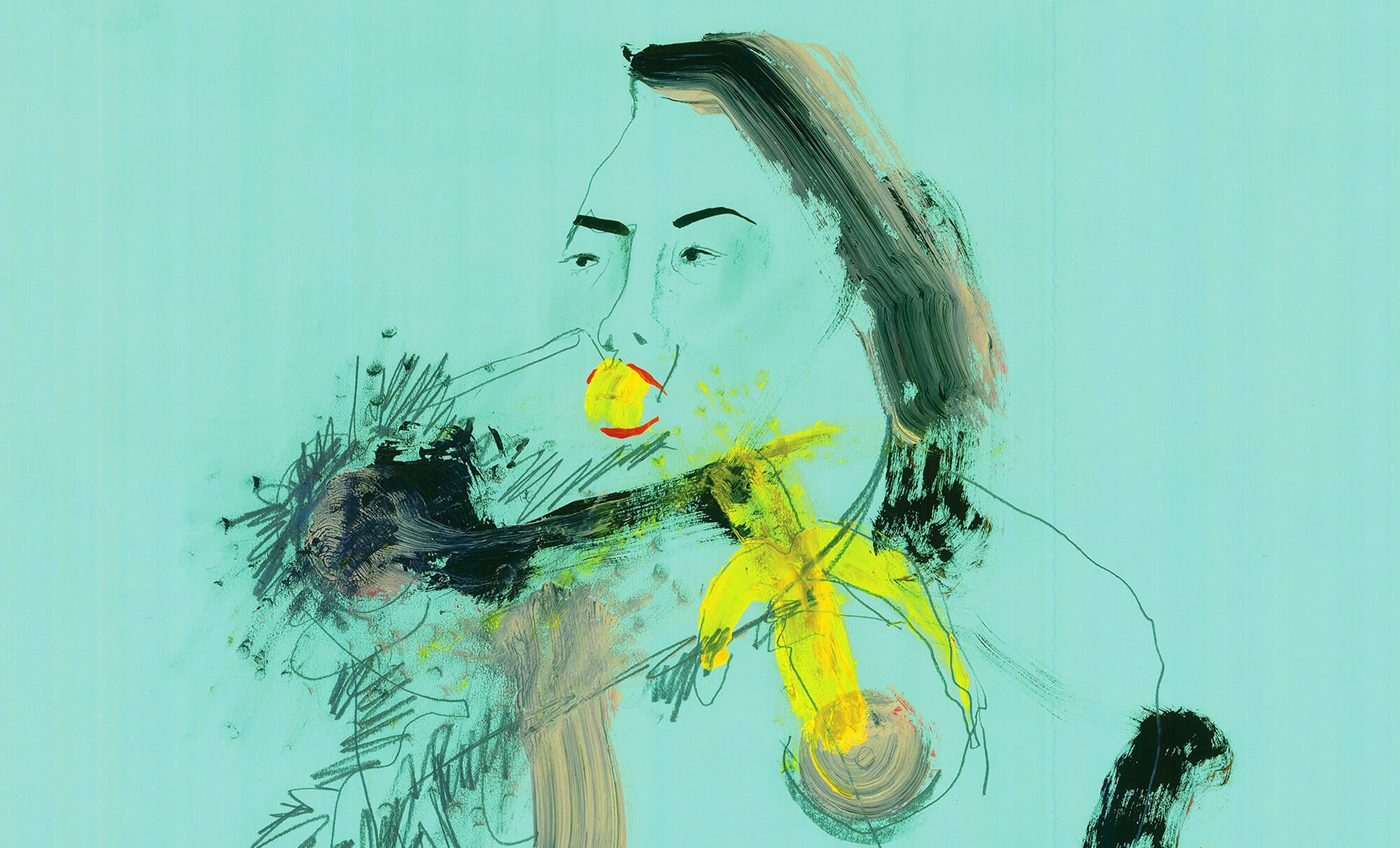 Visual arts was a big part of the South London community that Nina Carter grew up in and it inspired her to follow a creative path. Intrigued and curious about the position of 'the arts' that illustration sits in, Nina studied at Kingston University on a course that allowed her to explore that interest. "I've always felt inspired by the grey area that illustration engages" she explains, "it doesn't sit comfortably in either the design world or the fine arts, so it has quite a bespoke attitude".
The inquisitive and rigorous course at Kingston further encouraged Nina to push the boundaries of the practice and to question the definition of what illustration is and what its role can be within visual communication. "The course takes an experimental and forward thinking perspective of illustration, whilst valuing the place of drawing in our practice". After her first year on the course, Nina travelled to Hungary to work abroad for a year. The time and space distanced her from trends or motifs and she found herself able to truly focus on her personal practice and how she wanted to use it going forward.
At first glance Nina's works can seem like delicate, subtle and minimal figurative illustration, upon a closer look though, the mark making, textures and use of space represent a lot more. Her work has developed as a research led discipline, working on critically engaged workshops and interviews, Nina regularly uses drawing as a research tool, concentrated on the interactions she has and representing them with expressive details.
"Illustration has the ability to reach so many people in a really human way as it's pretty non-intrusive, and so I always try to engage my work in socially conscious manners", she explains, "This might mean using illustration in a workshop to help humanise very real-world problems. Illustrations are some of the first tools used in a child's education, they have such a power to help us understand, recall or visualise and I don't think this stops as we grow up".
During her time at Kingston, Nina's outlook and area of interest within illustration has led her to be part of many interesting projects. Recently she's worked with 'Get the Ball Rolling', an integration initiative that introduces young refugees to community sports clubs, as well as 'Bubblepop', a series of development events hosted at Camberwell College of Arts and Kingston as preparation for a collective conference being held next year.
Nina's intrigue, passion and quality of output are all equally infectious and we are eager to see how she continues to develop her methods of unlocking the power of drawing and visual communication in socially conscious projects.