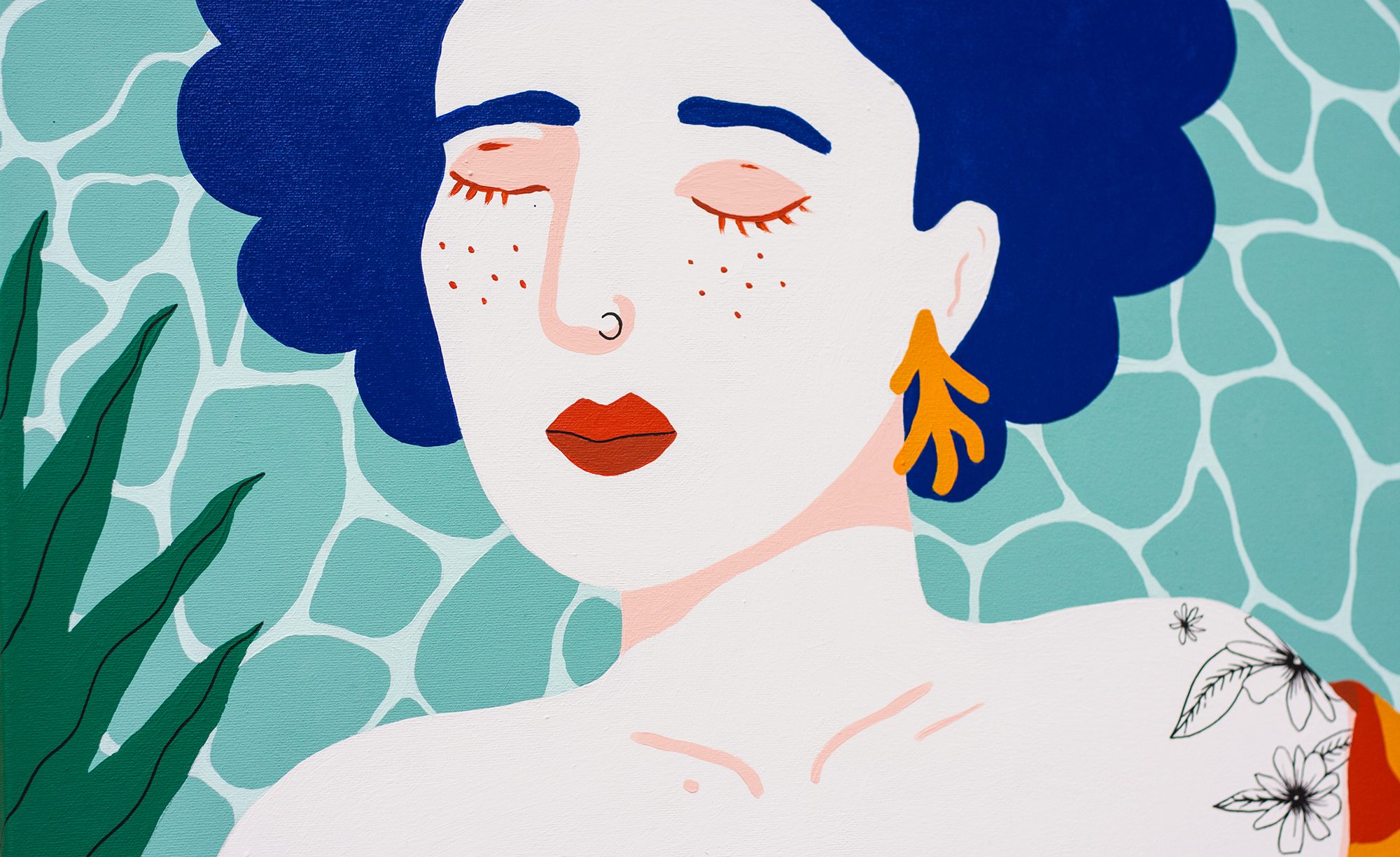 "Jack of all trades, master of none" is a phrase that we still hear referenced in the creative industries, but one which has dramatically lost meaning in the context of many of the most successful practitioners out there. It's no longer unusual or stigmatised to have a variety of influences, styles or outputs, for many it's seen as a strength and for French illustrator Perrine Honoré, it goes with the territory.
With a year of fashion design in Dragonskolan in Umea, graphic design and art direction at EPSAA in Paris and most recently an MA in design and communication from ELISAVA in Barcelona, her route into illustration has been a little out of the ordinary. After such an interdisciplinary and multifaceted education, the therapeutic and expressive nature of illustration was a means of bringing together those skills and experiences. "I have always been drawing" she reveals, "and I think it has become something that's inherent to my personality… I guess it's my way of existing".
Her bold compositions are often character led and deal with issues that Perrine feels are important, with recent solo show "Symbiotic Intimacy" assuaging a need to share her observations with the public. "The exhibition allows you to travel through subjects that I personally take very seriously. The environment, gender, sexuality, spirituality, self-love and tolerance". In two and three dimensions, Perrine explores her self, mood, dreams, fears and desires, within beautifully arranged colour palettes and tender depictions of character and form.
Perrine's studies in graphic design have served to give her creations "structure and compositional form" and at the moment she's working on a number of expansive murals that allow the personality of her work to show through in contexts and scale that she might otherwise have shied away from. Initially reluctant to share her work publicly, once Perrine decided that she wanted to make a living from illustration, she came to a decision. "I thought, just get in touch with the people you admire or want to work with". It's proven to be one of the best decisions she's made, with her advice for aspiring artists being "don't be scared to dare".
With aspirations to work on her own brand of clothing and accessories, we're interested to see what direction Perrine moves in next, safe in the knowledge that she's got the ability and confidence to take her practice in all manner of directions, all of which she'll undoubtedly rock.