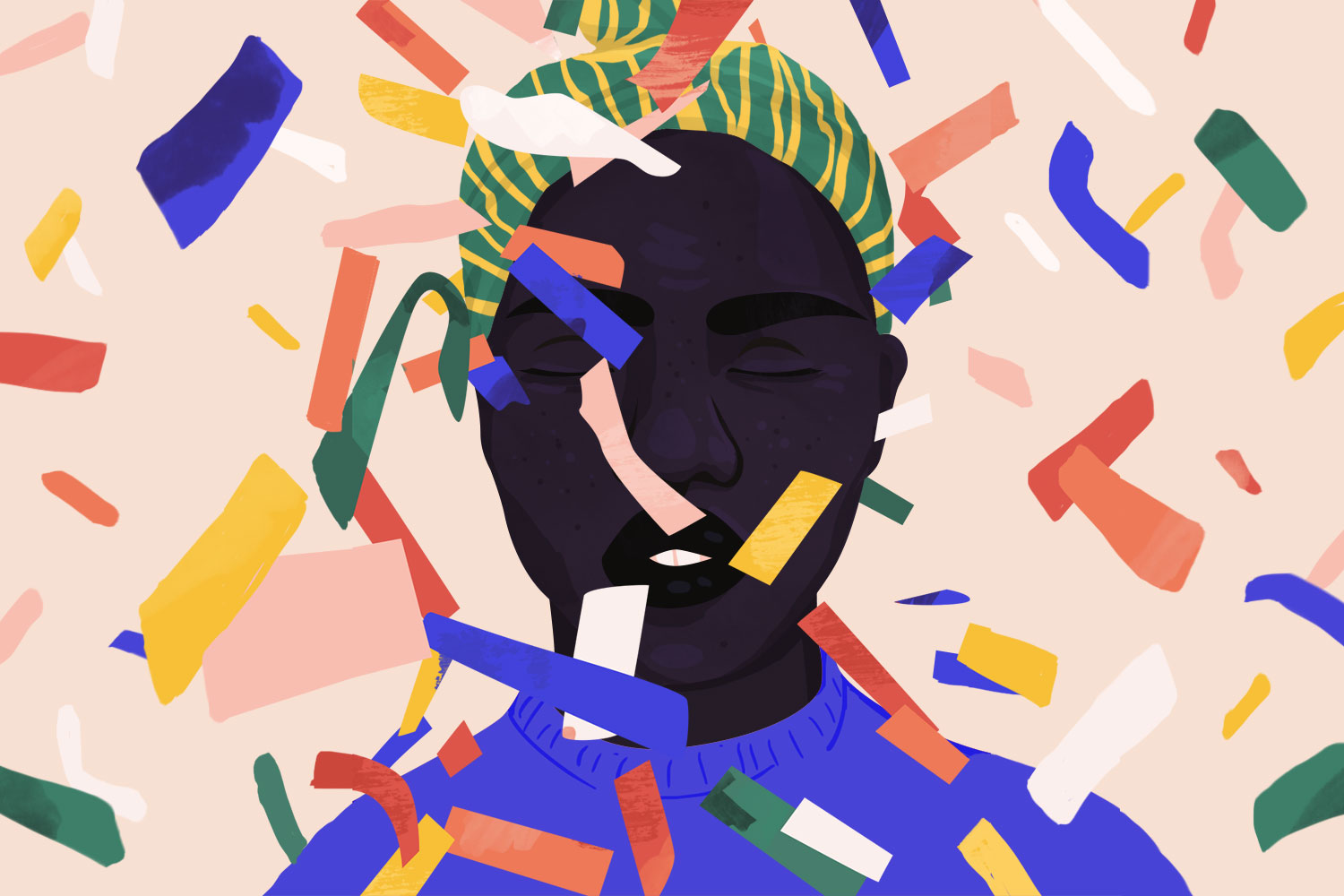 The first thing you notice about Petra Erikkson's illustration work is the sheer abundance of colour. It's this soothing yet bright palette which makes Petra's work so distinctive, and it stems from an upbringing surrounded by colour and pattern: "our home was filled with things: patterned vases, paintings and prints covering the walls from the floor to the ceiling, loads of colourful cushions and blankets everywhere," she says. It's only natural, then, that this environment is replicated throughout Petra's portfolio.
While her range of subjects is broad, today we're highlighting Petra's portraiture, a body of work that evidences the playfulness, attention to detail and ambition that typify her practice. As she puts it, "there are so many small details you can play with in a portrait, tiny adjustments to the mouth or the eyebrows can change the expression completely".
It's this freedom to project an idea or feeling onto her subjects that makes portraits such fertile ground for experimentation, though she's keen to balance the range of emotions at hand: "I like playing with the mix of people who put a lot of effort into dressing up and accessorizing themselves but who are then caught in a moment of unhappiness or tiredness." Since graduating, Petra has worked both for companies and as a freelancer though, throughout, this exuberant illustrative style has influenced her more commercial work, the colourful motifs enduring across disciplines.
It would be remiss, though, not to dig a little deeper, given Petra's background in studying fine art. This first degree acted as a foundation that she could always come back to, though in her words, she "lacked the ability to be given a brief and come up with a creative solution to that". Then at the Berghs School of Communication, this was precisely what she developed, a process that has paid off no end with her client roster now boasting names such as Refinery29 and Lucky Peach. As she now gets into more of a rhythm as a full-time freelancer, we're in no doubt this playful style will see her in demand for years to come.