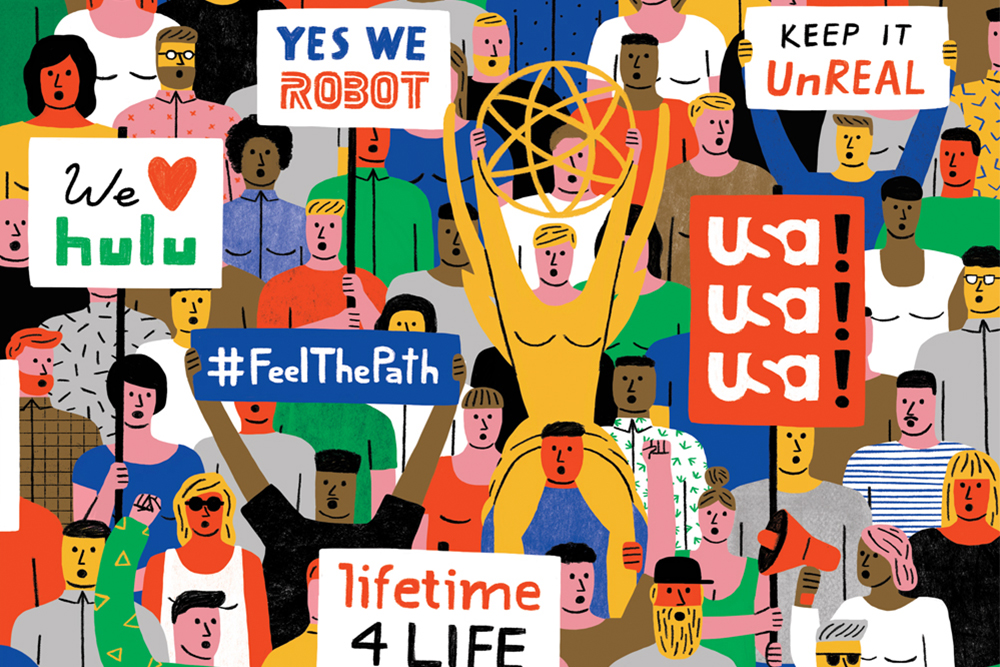 Striking a balance between simplicity and detail, Raúl Soria works to a mantra: "illustrations are functional. They should work." Keen to focus on the purpose of each illustration, he won't hesitate to add "nonsensical decorative elements" if a piece calls for it, but also likes to keep each composition clean, bold and effective. Needless to say, at either end of the spectrum he will happily add in a dash of absurdity just to make people smile, bringing about the magic "a-ha!".
Though of course, that comes right at the end. Firstly and most importantly, Raúl plays around with sketching as "everything else depends on it", with the ensuing confidence crises and creative blocks just parts of the same process. Then, he adds colour, textures and patterns: "I totally love patterns!" he says.
After spending the first half of his studies at the Potsdam University of Applied Sciences, it was at Berlin University of the Arts that Raúl began specialising in illustration, working under the tutelage of Henning Wagenbreth, who he had long admired. These educative years also led to the discoveries of Martin Haake and Cristóbal Schmal, though the Internet has played just as formative a role, he says: "social media have made illustrators' work visible to an extremely wide audience, including other illustrators, so we are all influenced by each other without even noticing it."
Having graduated in 2013, Raúl's career is picking up speed with commissions for the likes of Mercedes-Benz Next, Babbel and Universal Music, and he has grand plans to do a master's degree in the near future. Based on his versatile approach and brilliant skill, we're sure that will simply be the next step on the way to a mightily impressive career.
Raúl will also be taking over our Instagram this week, so make sure to stop by tomorrow to see even more of his work!