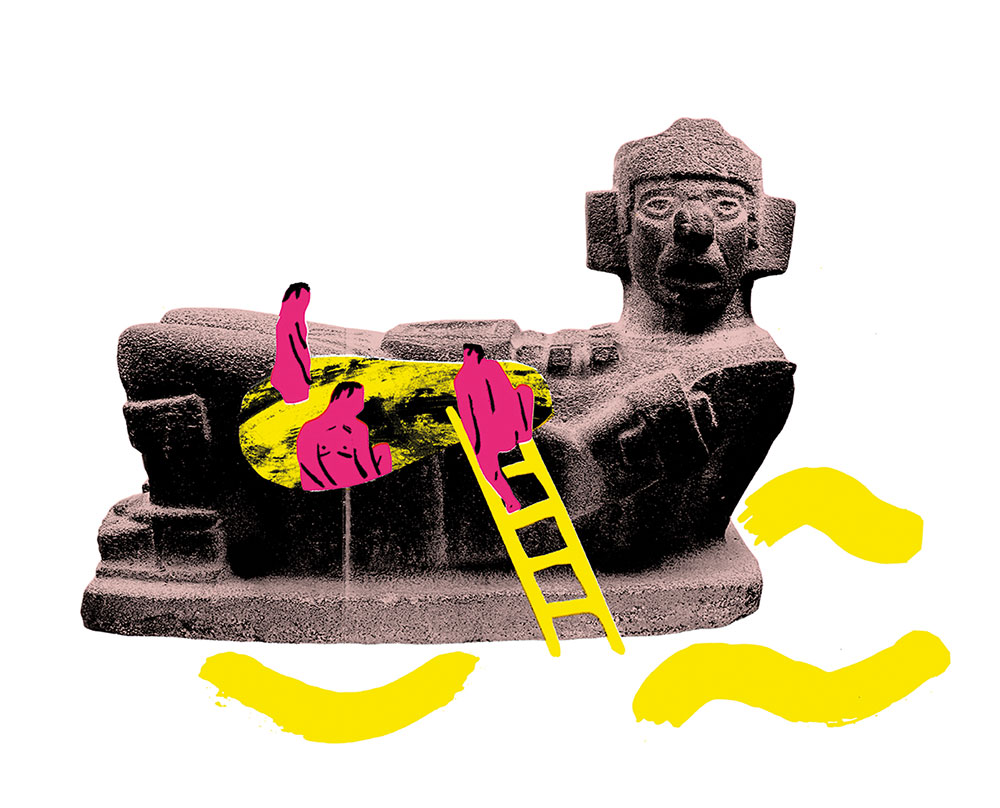 Back in February we were full of admiration for Assembly, a brilliant piece of graduation show branding from final year students on Glasgow School of Art's renowned Communication Design course. Last week, we were sent work by one of that class, and it too was of a fantastic standard.
Sam Walker seems, for all intents and purposes, to have it worked out. In categorising this feature illustration, we could be accused of slightly misconstruing his work, but it's most certainly illustrative in each form that it takes.
It's always great to see projects with a considered and interesting concept behind them and Sam has undertaken intriguing self-initiated projects. He spent a year researching death rituals throughout history and became fascinated with challenging the western, atheist stance that death is the end of life. Drawn to the celebration, ceremony, ritual and dare we say it, magic of certain cultures, he created a printed silk burial shroud packed with carefully considered symbolism. It's not only a refreshingly different subject matter and conceptual space, but great to see a young illustrator engage with the creation of objects rather than adornments.
Not shy of a dash of colour or an expressive brush stroke or two, Sam's projects have a tangible sense of emotion attached to them. His 3D work in card retains a glorious mixture of playful expressionism while also boasting impressive sculptural form and technical detail.
Sam's open and imaginative approach to what his canvas can be makes for highly effective work. Even working on flat images, there is an almost child-like honesty about his choice of materials. Crayon, collage, ink, pencil, each piece seems to demand a different application yet the results aren't off-putting or confused in their variety.
Having long charted Issue Two's Jean Jullien, there seem's a similarity here in the way the two like to re-imagine what illustration can be. If Sam continues to be as expansive in his thinking and further develops his style and concepts, there's no reason that he can't enjoy some of the same commercial success.