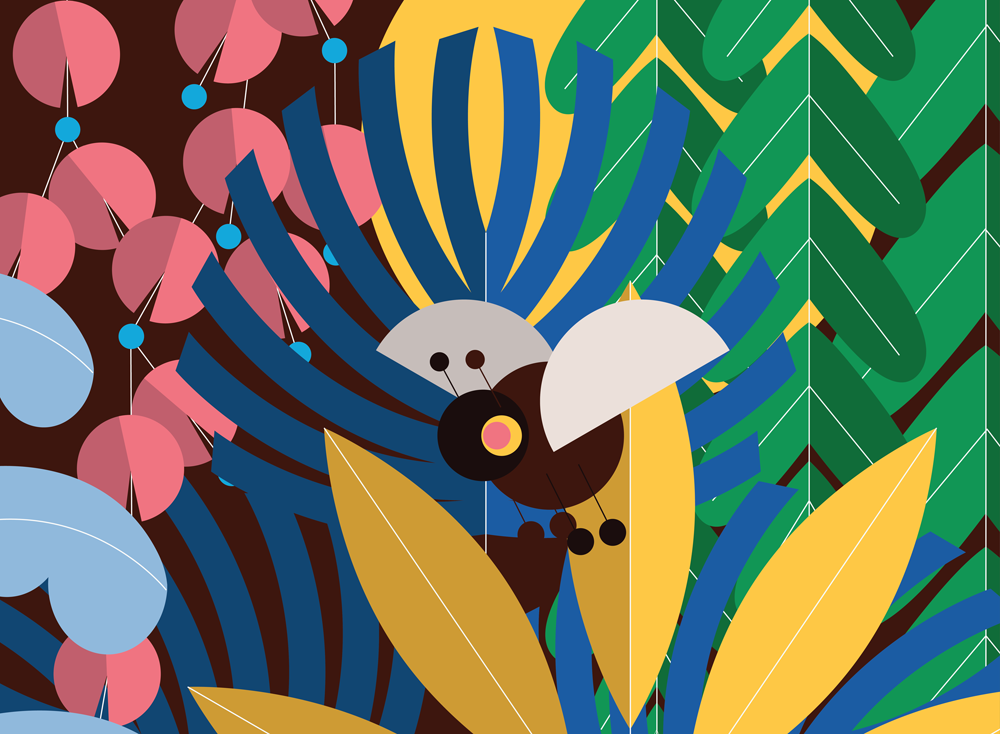 As I plan this week's Talent post, I can't help but feel that something of a motif is developing. Our recent features on Sigrid Bjorbekkmo, Ashleigh Green and Clara Cohen all touch upon the increasingly itinerant nature of young artists, and perhaps, out of this 'theme', there is something considerably more fundamental to be said about the relationship between creativity and travel.
In turning to Kiki Ljung, then, we again find an artist whose auspicious work is, in part at least, the product of much moving around. With parents of different nationalities (Swedish and Italian), Kiki grew up in Brussels, interned in Stockholm, graduated in London and is now working in Paris. Above all else, however, she is a precocious talent for whom "travelling is a bit of an impulse…and freelancing allows me the freedom to do so".
She tells us that "having lived in such vast and contrasting environments, I now feel like a cultural hybrid", and it's this synthesis of heritage that allows her to draw on the work of Olle Eksell one day, and "the north Italian genius" Bruno Munari the next.
With these influences in mind, it's fitting that her work is described as being both bold and charmingly childlike. Nevertheless, her simplified imagery is contemplative, as Kiki makes every effort to counter the racial, class and gender stereotypes that are so often prevalent in modern media. Most of this work is produced through screen-printing, and is the result of a near-obsessive working process that often starts with a mood board, ends up on the computer and invariably features lots of dogs and plants.
Having learned as much in London from the streets' bursting creativity as from the classroom itself, Kiki has gone on to create some stellar work, some of which is featured below. The release of a set of illustrations for The Recorder magazine and an embroidered patch for Fred Perry makes this an exciting time for Kiki, and with plans already in place to do a Master's degree in Barcelona this autumn, more learning and more travelling awaits.